How much hair health relies on nutrition?
As with everything else in the human body, your hair needs the right nutrients to stay strong. You could focus your diet on all the foods necessary to keep your hair thick and full, but the right supplement ensures those strands get what they need despite what you eat.
How do you know what supplements work, though? 
The honest answer – there isn't much in the way of clinical evidence to support most hair supplements. What we do know is that hair health does require certain essential vitamins and nutrients, so common sense tells you to look for a product with all the right ingredients. Consider some nutrients that do work to improve your hair health.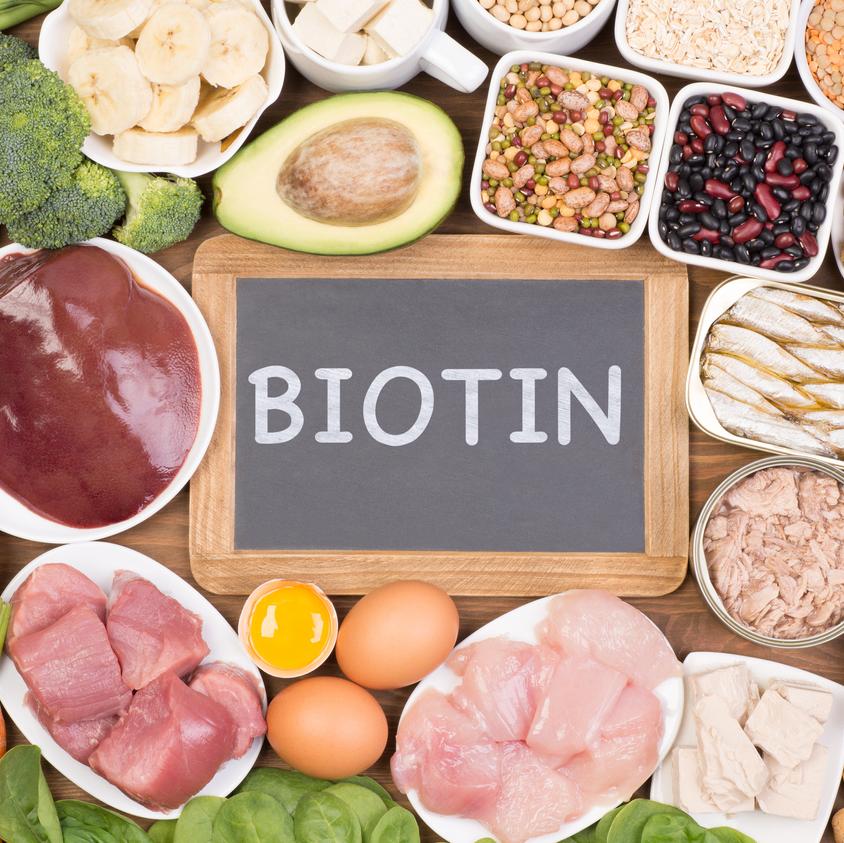 Biotin 
At the top of the list is biotin, sometimes called Vitamin B7 or H. Biotin is a water-soluble B-vitamin that is necessary for healthy hair, skin, and nail growth. People who become deficient in this one essential vitamin tend to have thinning hair and poor skin. Physicians often prescribe vitamin B7 supplements when they have a patient with a hair disorder or brittle nails. 
The most common theory behind biotin's effectiveness involves the cortex of the hair. A healthy strand of hair is elastic because it has a strong, flexible cortex. Without that elasticity, hair tends to break and split at the ends. 
This is one reason that many companies producing hair supplements list biotin as their only ingredient. A more diverse formula, however, is the better option for maximum effectiveness.
Vitamin B5 
Pantothenic acid, or Vitamin B5, is another of the B-complex group that helps hair health.
Pantothenic acid works to prevent hair thinning by improving blood flow to the scalp. You might notice that pantothenic acid is among the active ingredients for many hair and skin products. That's because it works as well on the outside as it does on the inside.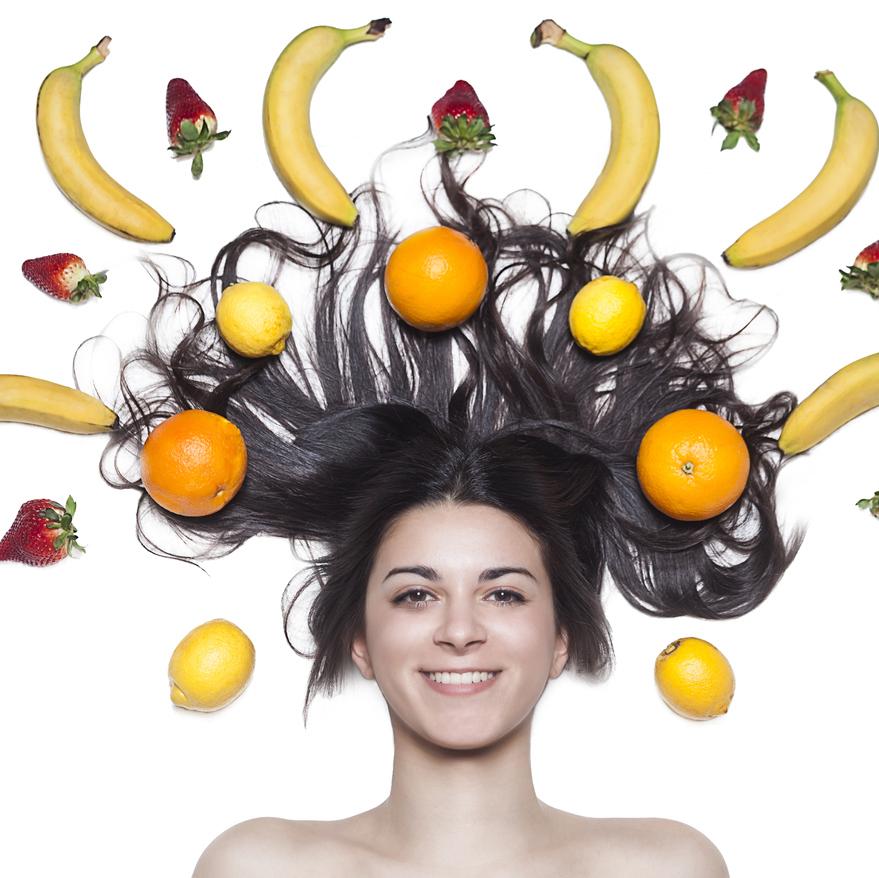 Vitamin C 
You probably already know that Vitamin C is critical to many different body systems and now you can add your hair and scalp to the list. For one thing, it helps keep your hair moisturized, so there is less breakage. Vitamin C is also a powerful antioxidant, so it protects cells from the damage done by environmental factors like pollution.
Vitamin A 
Vitamin A – sometimes called beta carotene because the body converts this substance into it – helps hair in a couple of ways. For one thing, it promotes the secretion of sebum by glands in the scalp. This oil is what keeps your hair from becoming dry and brittle. In fact, if your hair is limp, chances are you need more Vitamin A in your life.
Zinc 
There is a direct connection between hair loss and zinc deficiency, which is why top hair supplements add it to their ingredient list. Without enough zinc in your diet, you might find you lose more than a few strands of hair, too.
Low zinc levels can cause your eyebrows to thin and your eyelashes to come out, as well. When you combine a comprehensive hair and nail supplement with a protein-rich diet, you have a strategy that promises to leave you with a beautiful head of hair.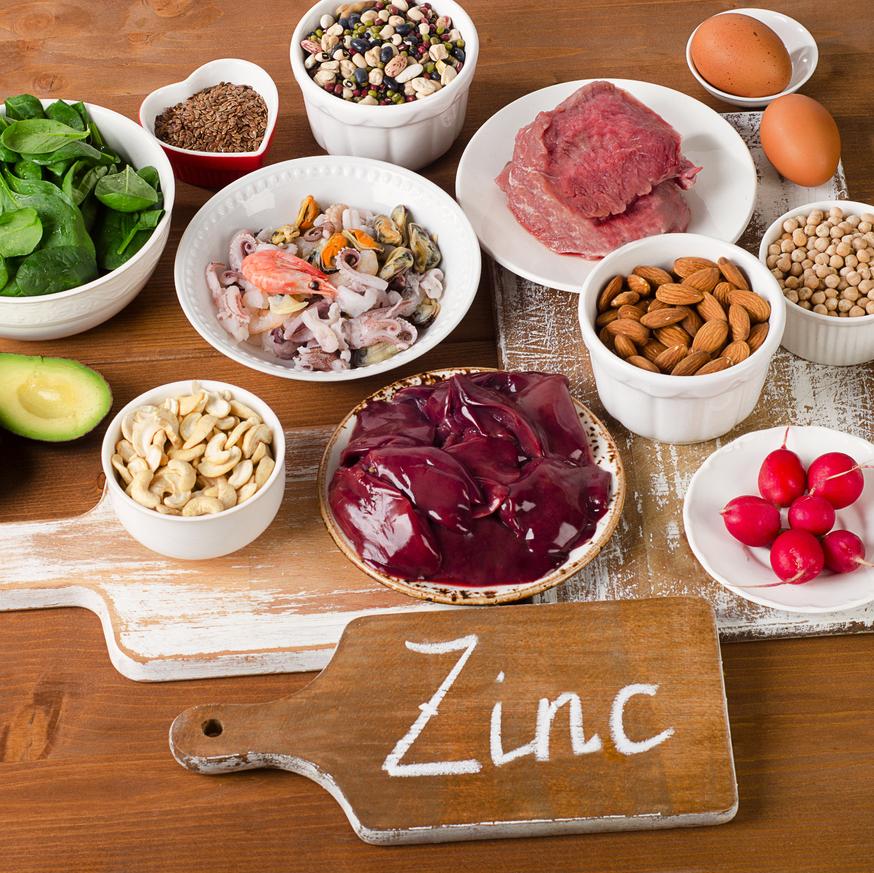 Thinning hair is a common problem for many women and also men, especially with the kind of lifestyle we now have. Aside from adding Biotin, increasing your zinc intake, and supplementation, you may also want to look into some DIY tricks to help with your hair growth, PLUS, you might already have these items available in your kitchen.
Source:
http://www.webmd.com/beauty/ss/slideshow-foods-healthy-hair
https://health.clevelandclinic.org/2016/09/is-biotin-as-good-as-advertised-for-your-hair-loss/
Hair Skin & Nails
Contains 26 Vitamins and Minerals that help support healthy hair, skin and nails.

1 Body Hair, Skin and Nails works with your body from the inside out. Just two capsules  per day provide 26 nutrients promoting stronger, fuller, longer, and healthier looking hair, skin and nails. 

Some supplements only offer Biotin as an ingredient. 1 Body includes 26 complete ingredients. With 1 Body, you get more ingredients to support your hair, skin and nails for your money.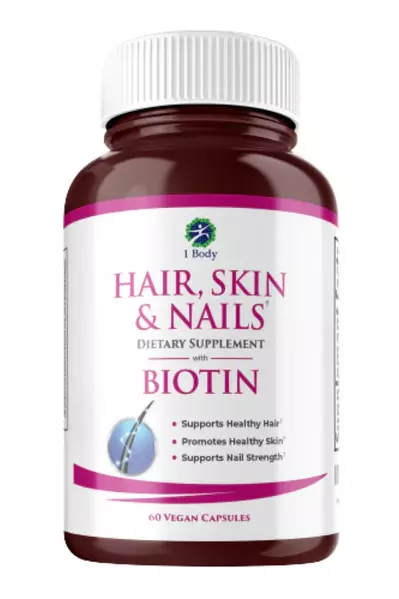 CHECK OUT OUR MOST POPULAR CONTENT
JOIN OUR NEWSLETTER FOR EXCLUSIVE OFFERS