10 Tips to a Healthy & Happy Holiday This Year

The holiday season is just around the corner, and it's the time of the year when people usually get busy preparing for the most anticipated family reunions, a get-together with friends, and probably some out-of-town trips to visit relatives and bring them the holiday cheer. However, despite all the exciting events that we've marked on our calendars, keeping our health and safety as our top priority will make all these holiday plans an absolute blast, not just for ourselves but also for the people who care for us.
Though holidays can be thrilling, they can also be hectic and exhausting for most of us. Even more so this year, with the Pandemic still unraveling, plus the ever so changing pandemic restriction that's keeping us apart from our dear loved ones, the more we have reasons to maintain our health and wellness goals front and center. That is why 1 Body has rounded up 10 Tips to a Healthy & Happy Holiday This Year.
Here are some ways how to keep your health in check this holiday season: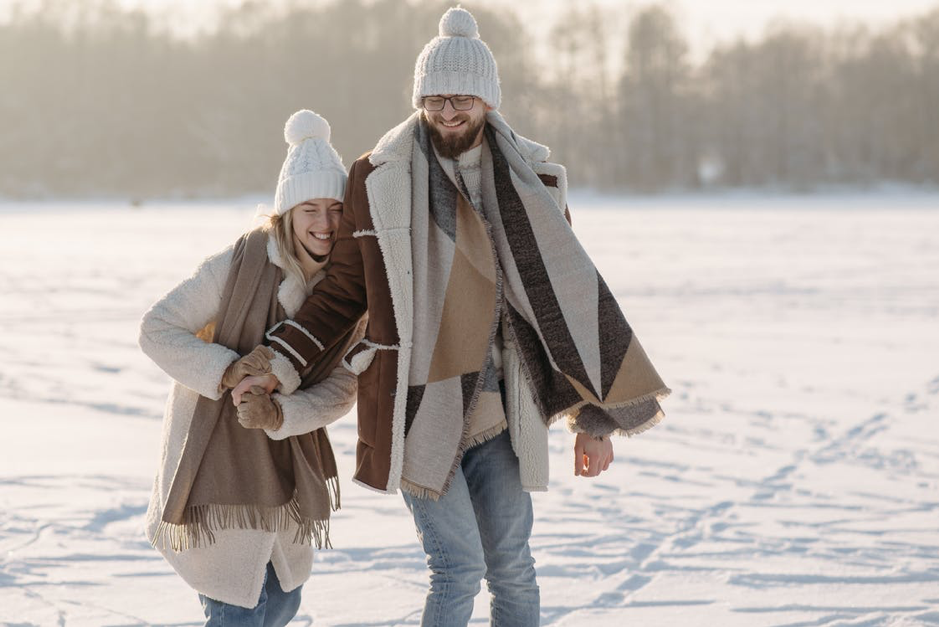 Enjoy the Season Itself.
It may sound cliché, but we mean it. We understand that the COVID-19 Pandemic has been our "The Grinch" last two years, and we should not let this Grinch (COVID-19 Pandemic) steal our holiday cheers again this year. Instead, maintain your favorite holiday traditions that make the holiday season special. Plan your usual small group get-together dinner, go for a walk around the neighborhood and watch those pretty twinkling lights and colorful holiday decors. Or, you can also go ice skating at a local outdoor rink or get involved in other holiday activities in your neighborhood, like organizing gift-giving for the less fortunate ones. These activities can help boost your mood and immune system, plus it's good for your mental health. Of course, it is still essential to maintain safety protocols like social distancing, wearing protective health gear, and constantly washing your hands, or bringing a sanitizer with you at all times.
Get Up and Move!
Whether you have JLO's Let's Get Loud or Taylor Swift's Shake It Off record on, it's imperative to keep your body moving! Well, doing online fitness classes like Zumba or High-Intensity Interval Training may be a massive task for some. Still, you can always do fun things to keep yourself active, like building a snowman with your family, getting in a snowball fight (but try not to wallop them hard), or that classic yet effective brisk walking in the morning while enjoying Vitamin D from Mr. Sun. Exercising will not only help you elevate that holiday mood, but it is also beneficial for your joint health, cardiovascular functions, and it will also prepare you to digest those yummy holiday treats.
For those experiencing joint discomforts during an exercise, you can start with friendly warm-ups for your joint pains and begin incorporating vitamins for joints.
Get Enough Sleep.
Alright, alright, we know that getting a total of 8 hours of sleep is nothing but a mere fantasy, especially if you are loaded with tasks at home and work. Trust us; we get it. However, getting enough sleep will not only help you dream of your favorite holiday getaway, but it also helps your body rejuvenate and revitalize, making you be at your best this holiday season. Getting a decent shut-eye helps boost your mood, sharpen your memory and focus, and in the long run, will help you lower your risk of getting cardiovascular issues. There are tons of other excellent benefits of a good night's sleep, so if you want to experience those benefits, you better start remapping your hectic schedule.
Indulge.
When was the last time you had the chance to read a book without any interruptions? Or went to the spa for that soothing body scrub and massage? Spoil yourself with some "me time." Listen and sing along to your favorite playlists while wrapping holiday presents or you can also set a 30 minutes yoga session per day or pause and meditate. Inhale positivity and exhale all the stressors away.

Let Your Creative Juice Spill.
Truth be told. Shopping for the best gift to give our loved ones can be a bit taxing. Well, at least that's how some people see it. But then we need to remind ourselves that the holidays do not need to take a toll on our health and pockets. Thoughtful gifts are often less expensive, and these gifts are things that you can create yourself at home. So don't be afraid to get crafty, keep your bank account from going negative and have fun creating those gifts. You'll never realize how creative you can be unless you start making those gifts on your own. Always remember that the holiday season is all about the spirit of giving, regardless of how big or small the gift is. What matters most is that it was made and given with love.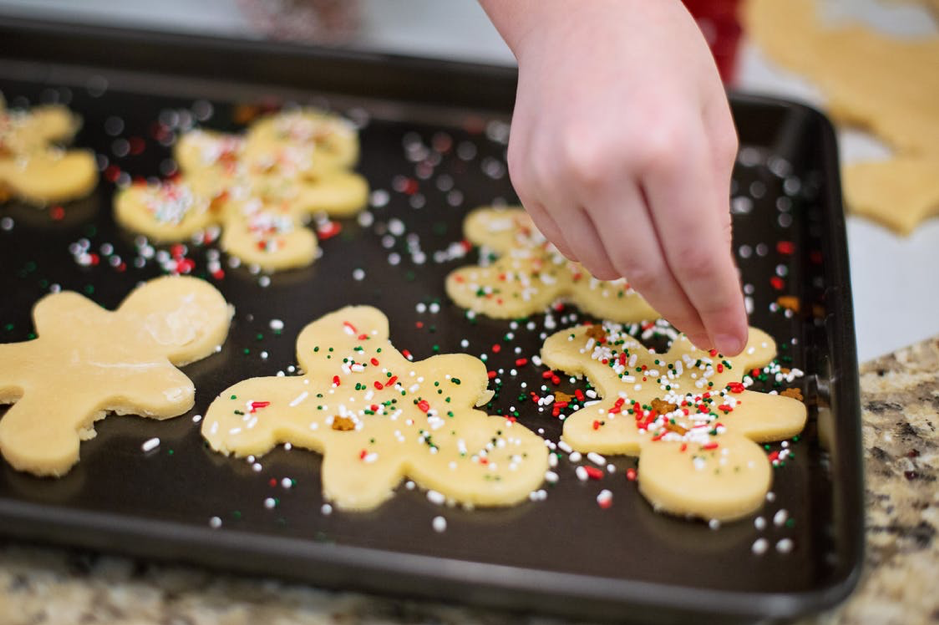 Be Grateful.
Sometimes, we forget to take a step back and pause for a moment and realize all our blessings. Despite how busy your day can get, always practice an attitude of gratitude. Pause for a while, take the time to write down all the things you are thankful for, and make sure your family, friends, co-workers, and colleagues know how much you appreciate them. A few kind words will go a long way in making their holidays merrier and brighter. We guarantee you that.
Go on Digital Detox.
"But I have an important message or call to attend to," we have heard this a gazillion times, and we understand how problematic it can be to miss out on an important text message or call, especially from your boss (yikes!). There's this thing called work-life balance, and one of its basics is to pause and give your family or self a break. Put away your laptop or mobile phone and enjoy the day without distraction. Clueless on what to do while away from the keyboard? Well, there are tons of things you can do like baking, walking your dog, cuddling with your kids, or going playing like a kid in the snow! Learning to spend a few hours away from the screen will help make this season the most beautiful time of the year for you and your loved ones.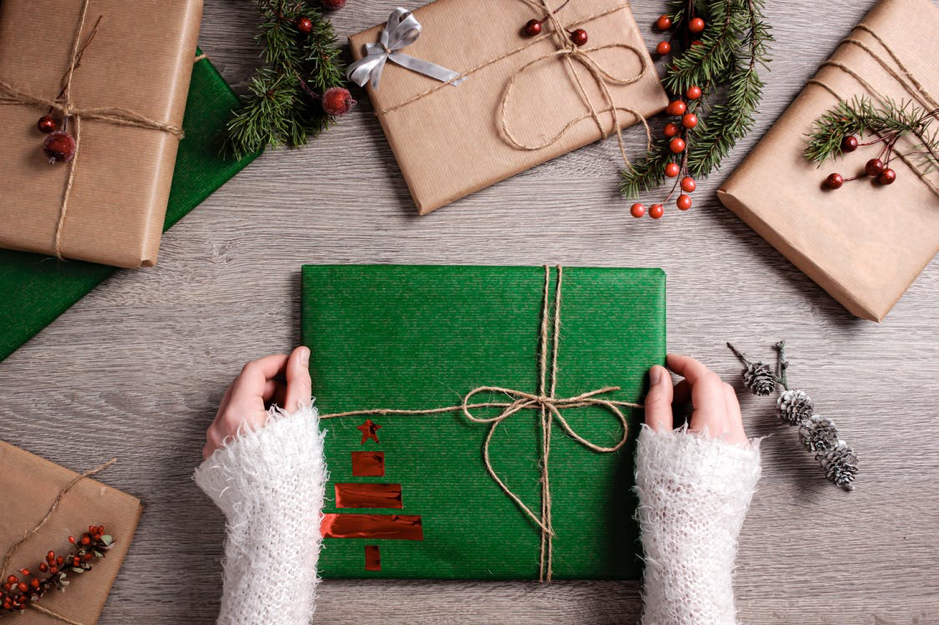 Eat Healthily.
Food? We can't help but always picture our favorite holiday entrée and probably your favorite aunt's all-time hit holiday pie. See, many holiday customs are centered around food, and it's best enjoyed with our family and friends. Of course, we can't be too easy on our holiday treats, and we must be consuming holiday foods in moderation. One way to ensure you won't forget to incorporate "healthy" in your diet during this holiday is to add fresh fruits to your spread. Fruits are an excellent substitute for candies and limit fats, salts, and artificial sugar.
Give Back.
Participate or help organize your community's gift drive. Contribute to a food bank, a shelter, or facilities that could use your help this year. It will not only bring joy to other people, but it will also do your heart good, literally.
Let It Go!  
Often, people tend to stress over things that are beyond their control. Well, guess what? No matter how much time you spend worrying about things you can't control and getting those nasty wrinkles all over your face due to stress, your situation won't change. Don't beat yourself up if you can't find everything on your gift list or if you had to skip your workout today; that's alright! Focus on what you can control, as that's the best way to enjoy the season truly.
And because you all are so dear to us, here's a bonus tip! Of course, keeping our health and wellness in check can not only be achieved with exercise, diet, and fun activities as breathers. It is also important that we nourish ourselves from within by taking supplements like 1 Body supplements so you can feel and look your best this holiday season. After all, the best gift you could ever give to yourself is the gift of health.