Fatty Liver: What is It and What Can You Do?
Fatty liver disease, or hepatic steatosis, is exactly what it sounds like - extra fat in the liver. Often it is the result of years of drinking alcohol but even those who don't drink are at risk. 
Fatty liver can be a complication of metabolic syndrome, an umbrella term that covers:
High blood pressure
High cholesterol
Insulin resistance
Lots of belly fat
In its early form, this condition is called simply fatty liver, which indicates fat in the liver but without damage to the organ or inflammation. It is a reversible problem at this stage.
Over time, fatty liver can evolve putting you at risk for organ scarring, cirrhosis, and cancer. A person has a fatty liver disease when five to 10 percent of the organ's weight is fat. How can you avoid or reduce fatty liver? 
1. Don't Drink Alcohol
If you are a drinker, it's time to stop. If you don't drink much alcohol, it is better to eliminate it completely from your diet or save it for special occasions. Drinking alcohol also puts you at risk for alcoholic liver disease, alcoholic hepatitis, and cirrhosis. Abstaining is one of the kindest things you can do for your liver. 
2. Focus on Plants 
Plant-based foods are the key to a healthy diet and effective weight loss. Switching to mostly plants will naturally lower your cholesterol levels and help your liver heal. 
The weight loss that comes from healthy eating will reduce fat in the organ, too. Losing just five percent of your body weight helps the liver. If you don't have fatty liver yet, eating better is a proactive way to prevent it. 
3. Exercise
Exercise means a more manageable body weight, increased muscle mass and less belly fat. Plan to workout for 30 minutes a day on most days of the week. Regular exercise helps you feel better, protect your joints and be more energetic, too. 
4. Support Your Liver
A proper dietary supplement will improve organ function and help protect it from diseases like fatty liver. Take a liver support product that is an easy and gentle way to improve liver health. 
   
It is important to talk to your doctor before beginning any dietary supplement.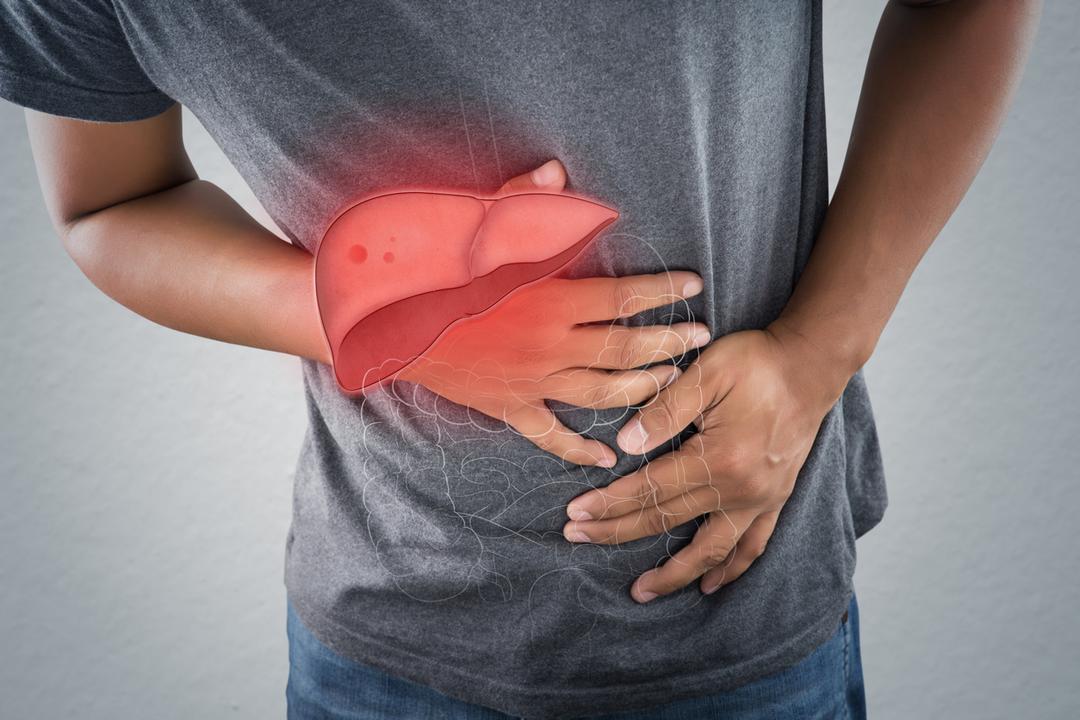 1 Body Liver Support is right for individuals with:
History of drinking alcohol
History of prescription drug use
Back pain between the shoulder blades
Nausea or motions sickness
A history of morning sickness
Headaches over the eyes
A bitter taste in the mouth
Hemorrhoids
Varicose veins
Pain under the rib cage on the right side — a symptom of fatty liver disease 
The liver filters the blood to remove toxins, so consider the supplement if you drink tap water or eat lots of processed foods, as well. 
1 Body Liver Support provides the right combination of vitamins and minerals in vegetarian capsules. With it, you get:
Nonalcoholic fatty liver disease affects 30 percent of the population in the United States. With a few lifestyle changes and the right dietary support, you can help your liver function better than ever. 
Sources:
https://liverfoundation.org/for-patients/about-the-liver/diseases-of-the-liver/non-alcoholic-fatty-liver-disease/
https://www.webmd.com/hepatitis/fatty-liver-disease#4