New Year's Resolution 2023:
Resolution That Will Sure Stick Around
Ever wondered what makes New Year extremely exciting? For some people, it is the adrenaline rush they get when thinking about the trips that they are about to plan with their friends and families. Others are excited about the people that they are about to meet this 2022, and so on. However, not everyone feels the same about New Year. Some people dread New Year for one simple reason… Resolutions! Yes, you read it right.

But what makes one person despise New Year's Resolutions? Well, if you ask me, it's the fact that resolutions can be a bit tough to comply with. But if you look closer into your resolution lists, are they even realistic and attainable based on the timeline that you're giving yourself? Are you aiming for that "Temporary Better You", or do you want a lasting result? But no matter what your goal is, changing your old ways to something new requires a lot of practice, patience, and above all perseverance, especially if it impacts your long-term health.
Fret not! 1 Body rounded up the 5 most simple and healthy alternatives to the customary New Year's resolution that have more potential to stick and are more likely to give you the results you want and you need.

SKIP THE GYM!
Now wait, let me explain what I meant by skipping the gym! See, it is uncommon for us, especially women, to condition our minds that we are going for a fitter and healthier body this new year. And so we go to our nearest fitness club and sign up for membership EVEN IF we hate going to the gym. One of the most common reasons why some people hate gym is because, one, they are conscious of being around those people who already look physically fit and strong. Others just don't like working out around other people as they feel pressured about the sets and the repetitions they'd have to make for each exercise. Well, whether you like it or not, this is a hard fact.
But you know what? You don't have to hit the gym to get the exercise you need. You don't have to drive to your nearest fitness club and sweat through those fitness machines just to get that healthier and fitter body you've always wanted. Different fitness passes are now available online that will allow you to try different fitness classes such as yoga, pilates, Zumba, HIIT and so much more! Free online class passes will allow you to try different workouts that will help you decide which exercise suits your lifestyle, which in turn will be easier for you to stick with long term. Remember, the gym is not your only roadmap to fitness.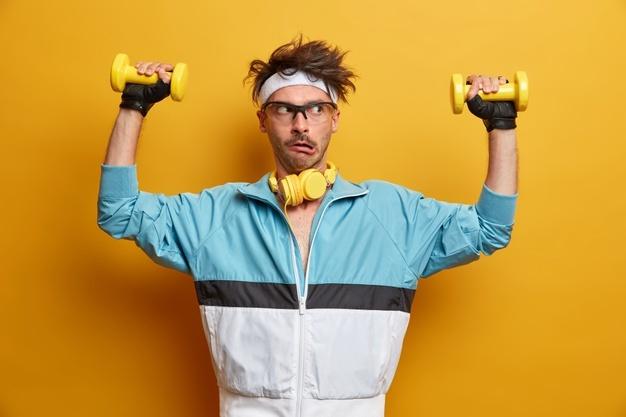 WHAT GOES IN, SHOWS ON THE OUTSIDE
Ever noticed, that each time we decide to go on a diet or try to eat healthier, we tend to focus on what foods to eliminate or at least cut down on? Well, psychologically speaking, this can be stressful enough. The fact that we think of depriving ourselves of some food, can already be tiring which makes it more difficult to stick with in the long run. Why not focus on What Foods To Eat like foods to support thyroid health, which also help in regulating your weight. Wrapping your mind around what you can eat, rather than what you cannot eat is a far more positive way to approach weight loss or whatever your fitness goals are.
And remember, whatever goes into your body, generally reflects on the outside.
DRINK HEALTHY
One easy way to reboot our health is to start drinking healthy. This does not only mean increasing your water intake and drinking at least 3 Liters of water everyday or incorporating green tea as your alternative to your favorite caffeine fix. This also includes choosing better sweeteners like using stevia or xylitol until you eventually eliminate the need of using one, versus using table sugar. Another favorite is to incorporate amazing easy to do smoothies.
Now when it comes to alcohol, we know how challenging it can be to give it up. Of course we do not expect you to drastically cut it down. We too understand this struggle, personally. If you find it too difficult to avoid drinking above the recommended amount, you can try doing better by consciously drinking less. You can also set a goal for yourself when it comes to drinking. For example, if you drink wine every weekend, you can maybe switch to drinking wine every two weeks, then once a month, until you get used to reaching for a drink only when necessary like at parties and even celebration of your small wins.
"But wait! I'm not sure if I'm drinking enough water, how can I make sure I'm drinking enough?" Well, we are lucky to be living in a technologically advanced world. There are numerous applications now that you can download which are extremely helpful that can prompt you with a reminder to drink-up!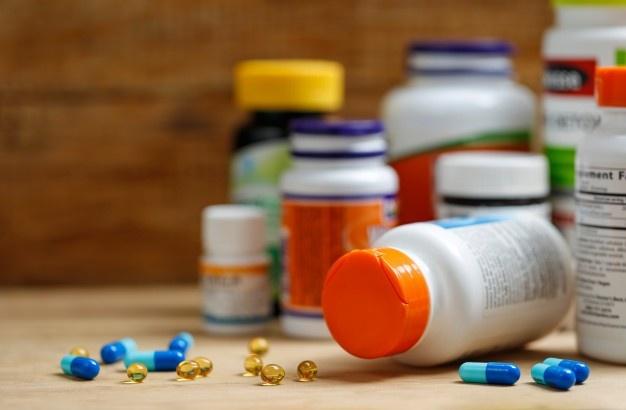 GO FOR SUPPLEMENTS
Now listen, there are thousands of supplement brands online nowadays that promise incredible results. Of course, we understand how confusing it can be especially if you do not know what supplements your body needs, you're unfamiliar with the brands popping up on your screen and many more. Honestly, it can be frightening to end up using a supplement that's not suited to your needs as it could cause adverse effects, particularly on synthetically-formulated supplements.
When shopping for supplements, it is necessary that you buy from a trusted supplement brand. This will not only guarantee high-quality supplements but also help you ascertain your health safety while you are taking the supplements.
There has never been a more perfect time to prioritize your happiness and well-being. If you missed the New Year, don't worry. Self-improvement does not have to be a chore, it's an opportunity for self-self!