Boost Energy Naturally with 1Body Thyroid Support!
1 Body Thyroid Support helps provide the needed vitamins and minerals to help maintain a healthy thyroid. It also contains a special blend of 6 herbs that have been traditionally used to help support healthy thyroid functions. ✝
✓ Supports healthy thyroid functions ✝
✓ Supports focus and mental clarity ✝
✓ Supports energy and stamina ✝
✓ Supports healthy metabolic functions ✝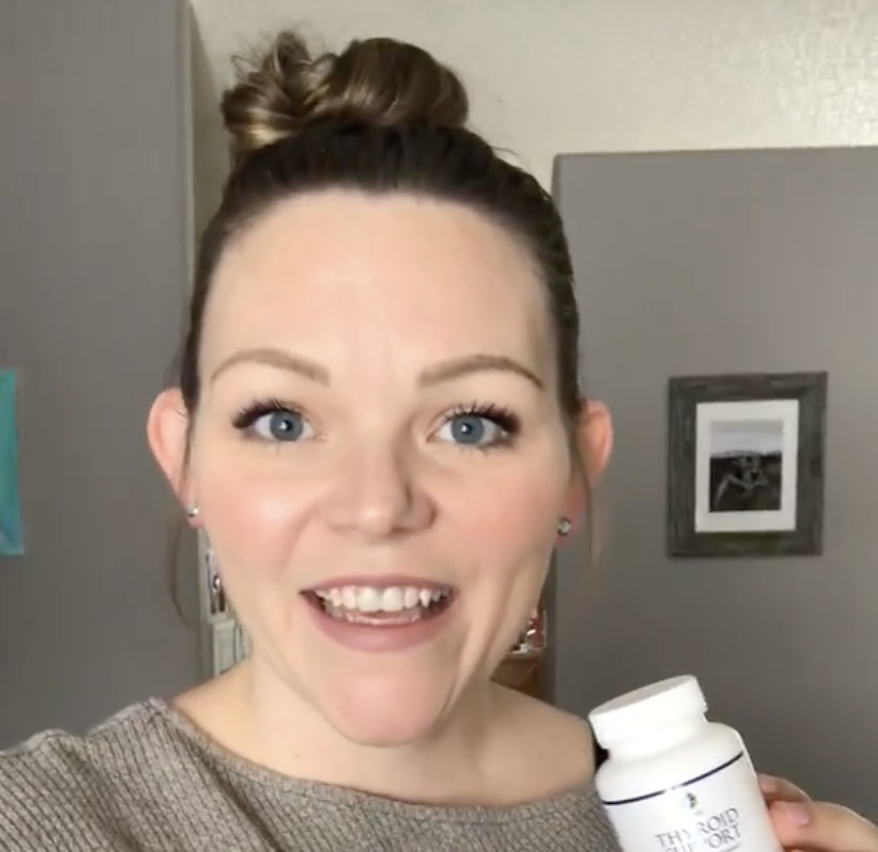 "I've currently been on this for 2 months. After having my baby, I've had a thyroid condition diagnosed in pregnancy and then after I had my baby, I noticed that I was still very sluggish, fatigued and slow to lose weight. After starting my 1 Body Thyroid Support, in about a month, I noticed a 10 lb weight, an increase in energy and just all around clear thinking."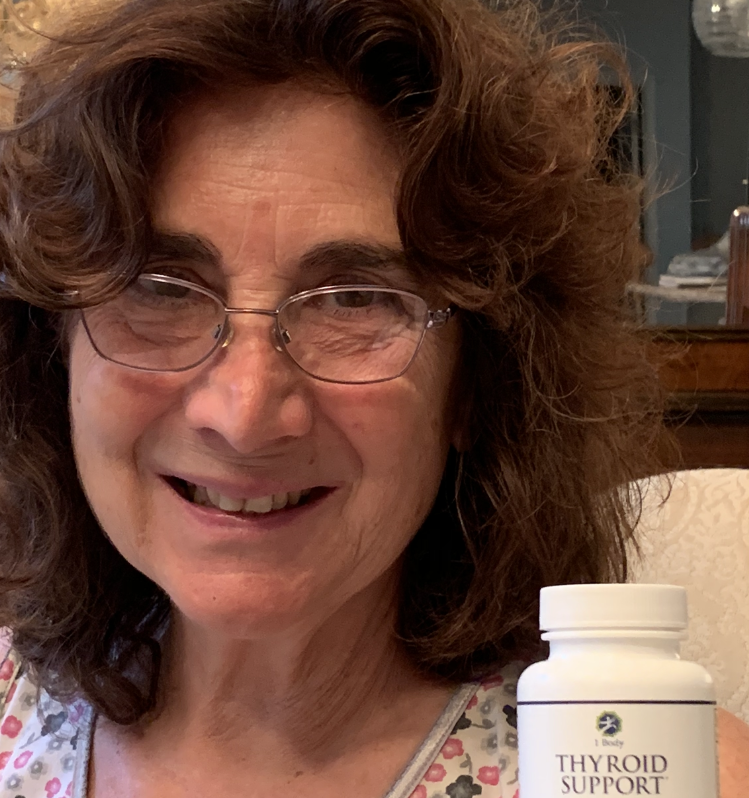 "Absolutely the greatest thyroid supplement. My numbers went from 6 to 4."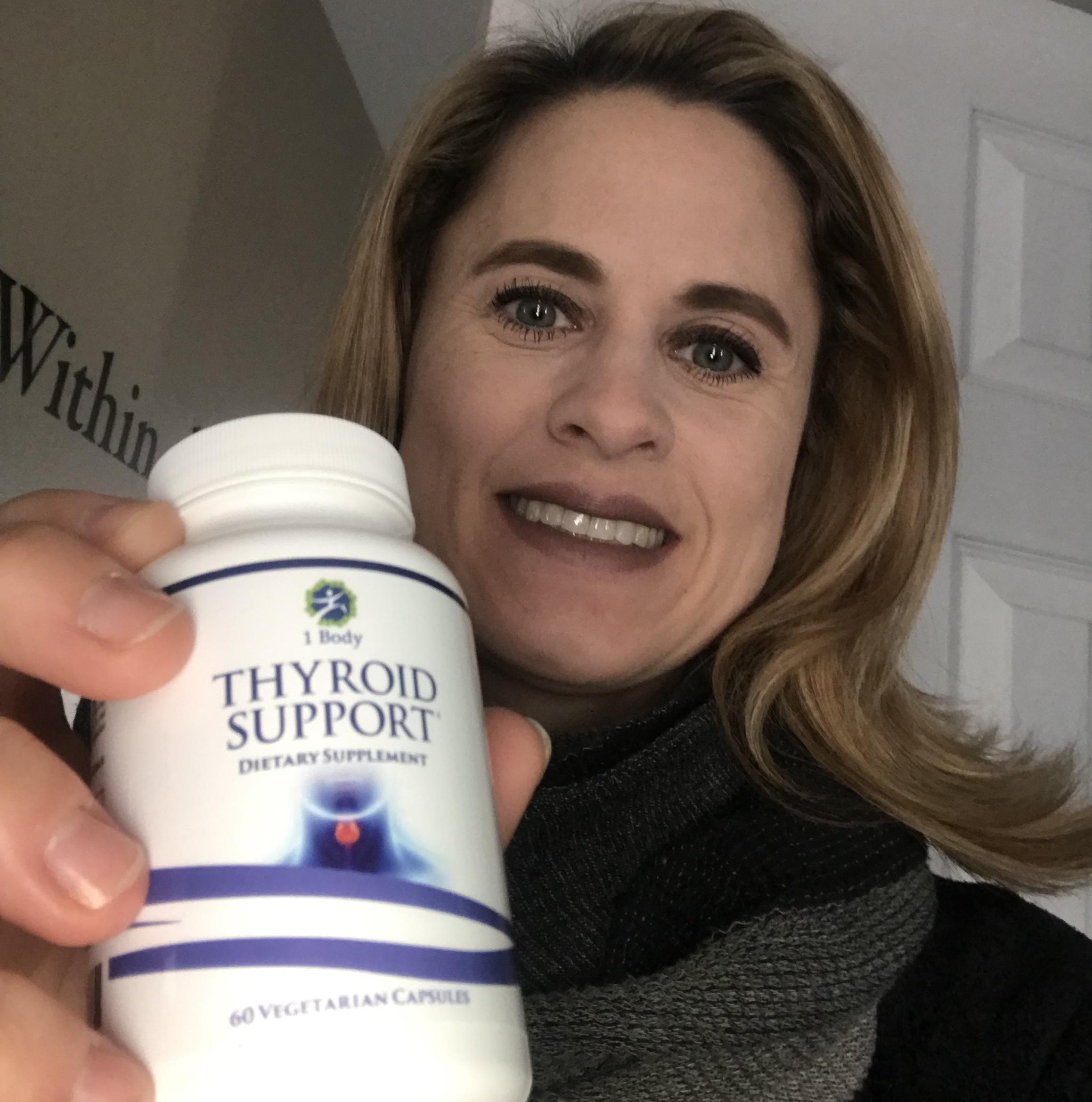 "Sleeping better, more energy, love this stuff!"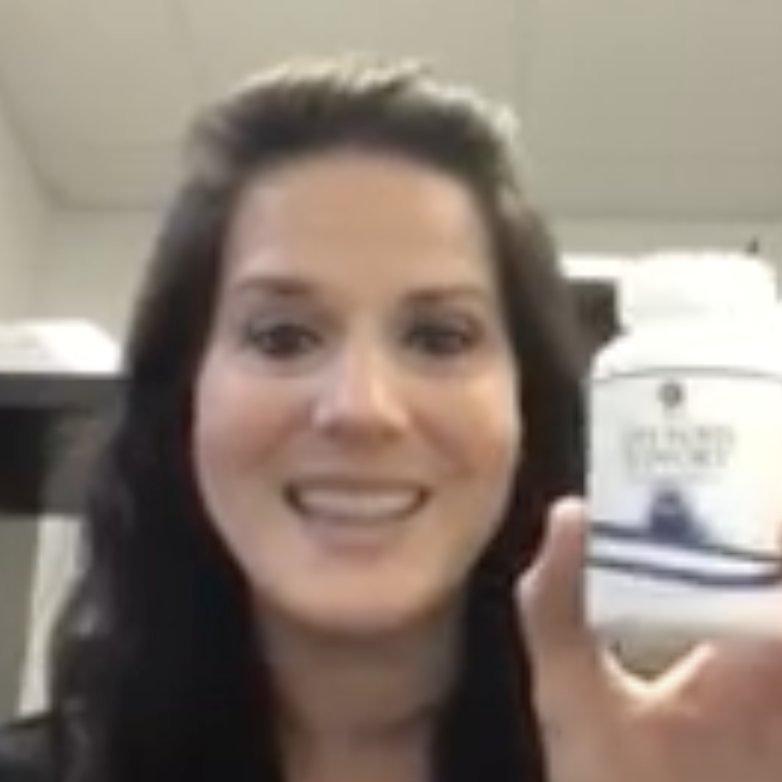 "I've had hypothyroidism since 2007. It was pretty manageable until I had children and since then it's been crazy. And we all know that so many of us have that mom brain foggy-headedness. So this is amazing. It has adaptogens. They're gonna go in and fix whatever seems to be lacking that day."
What Exactly Is The Thyroid Gland & Why Is It So Important?
It's a small butterfly-shaped organ found in the neck that is responsible for producing hormones that play a key role in the body's metabolism, growth & development, body temperature, brain functions, immunity, sleep, and many more.
Therefore, when the thyroid is functioning properly --- the body is more likely to do all these NATURALLY:
Clear brain fog and enhance overall brain function ✝

Regulate weight gain/loss ✝

Improve sleep quality and increase energy ✝

Boost metabolism and reinforce immunity ✝

Maintain skin and hair health ✝

Relieve joint and muscle pain ✝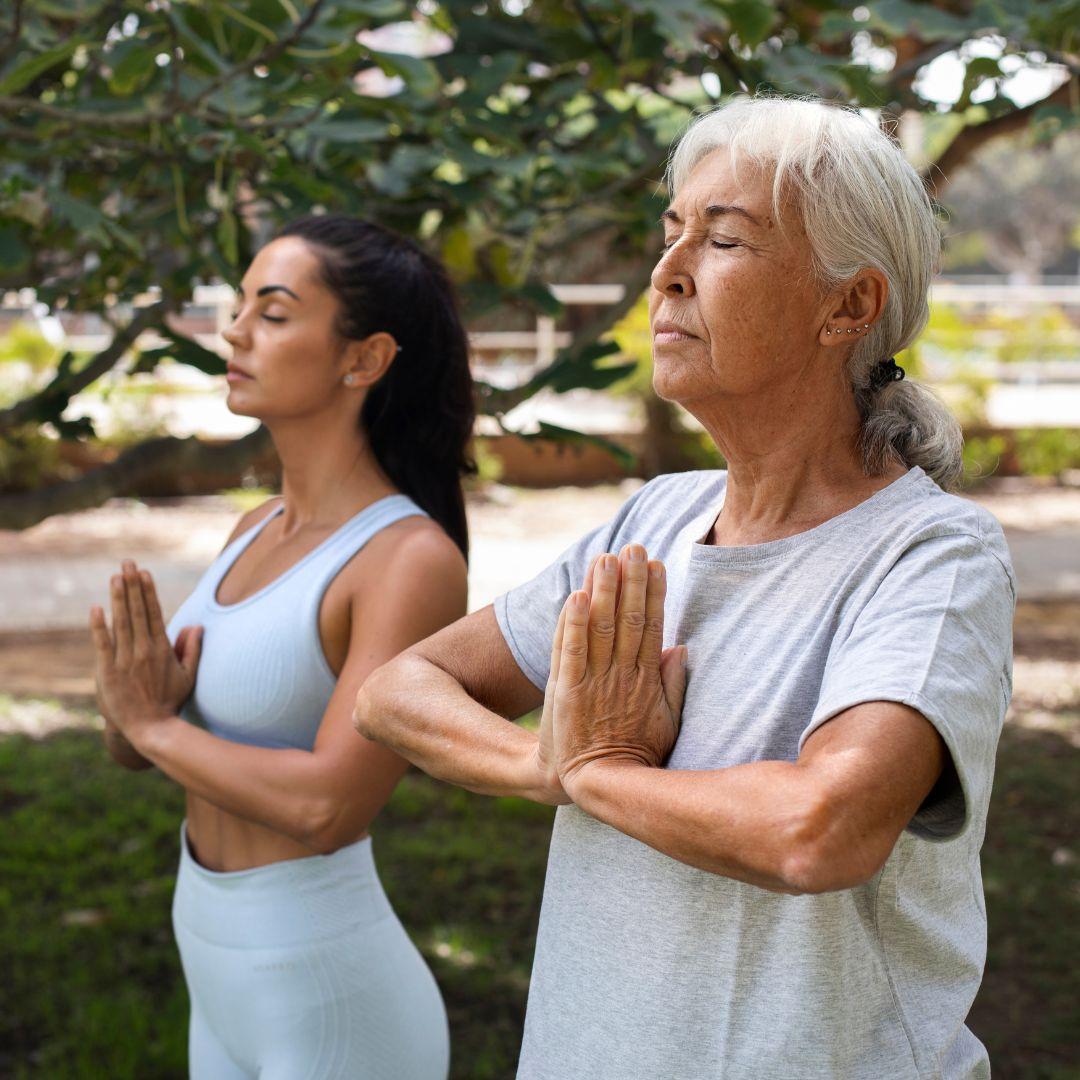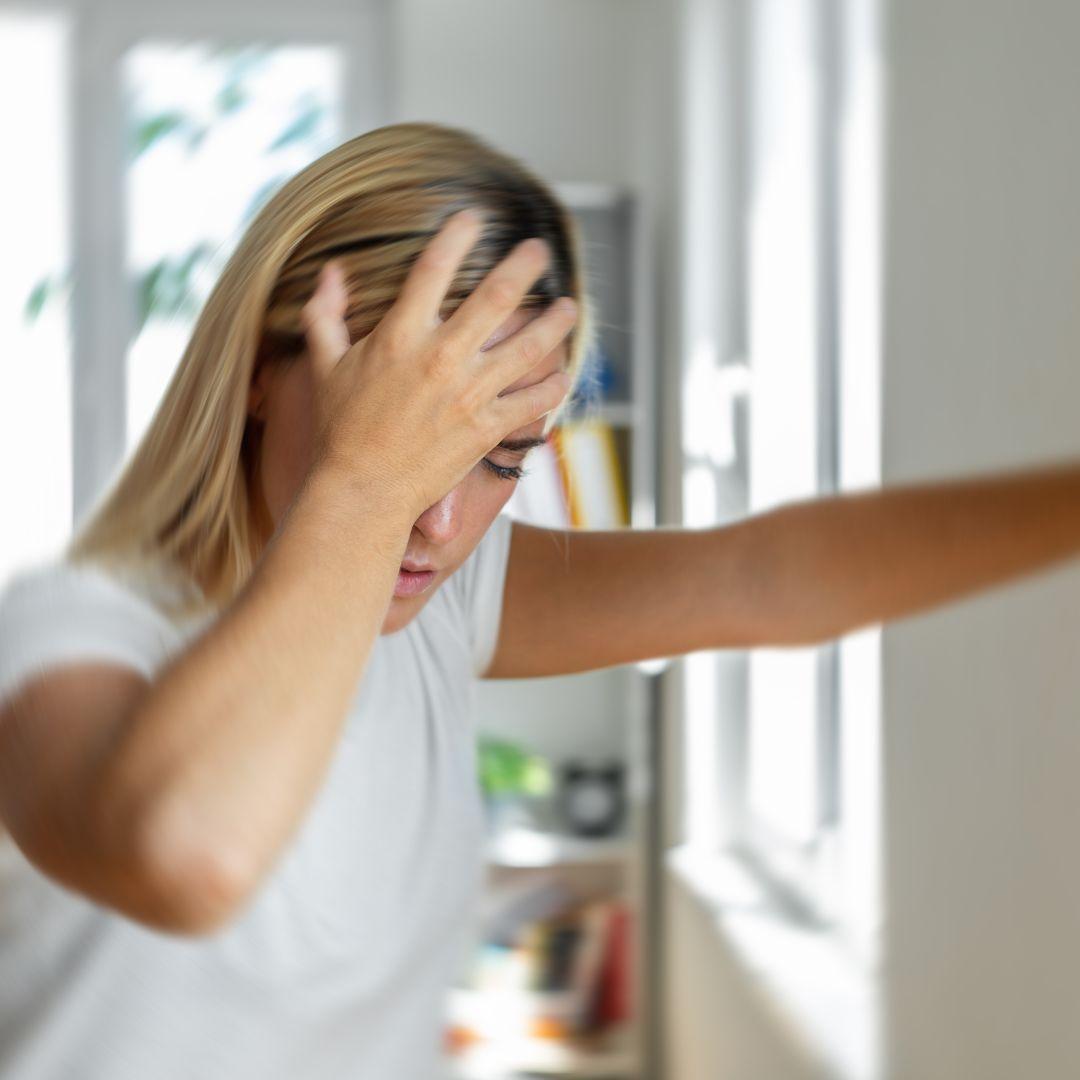 But if it's not working as it should --- then expect to experience any (one or more) of these:
Poor sleep quality

Uncontrollable weight gain/loss

Undue tiredness and fatigue

Difficulty concentrating & memory issues

Unhealthy skin and hair

Depression with no real reason

Irrational sensitivity to cold temperature

Frequent, unpleasant menstruation

Muscle aches

It may also cause symptoms that are often misdiagnosed such as thyroid headache, thyroid joint pain, and thyroid vertigo.
Only The Good Stuff For Optimal Thyroid Health
What Makes 1 Body Supplements Different?
Our Trusted Blend
Our formula is carefully crafted by experts in the field of modern nutritional science, emphasizing our proprietary combination of Iodine, L-Tyrosine and Vitamin B12 along with 11 other minerals and herb extracts that include Ashwagandha root and Schisandra fruit. With proper diet, exercise and rest, our supplement helps support thyroid health, energy, mental focus and clarity as well as overall wellbeing.
Quality You Can Trust
We take quality seriously. Our product is proudly MANUFACTURED IN THE USA using US and imported ingredients while adhering to rigorous GMP (Good Manufacturing Practices) Standards. This commitment to quality ensures that you can trust the safety of our formula.
★ ★ ★ ★ ★
"Even though I took a prescription for thyroid, I was still tired. My doctor recommended this product and I am so happy she did. I have been taking it every day for several years now and feeling so good."
★ ★ ★ ★ ★
"So far I have been loving how I feel after taking my thyroid support. At first I started with one pill a day for the first week and the second week increased to two pills a day. I feel that I have more energy. I plan to keep taking for a few months to see if it helps with any weight loss! Definitely the best thyroid support I have taken so far."
★ ★ ★ ★ ★
"My Thyroid tested low and along with the prescription support I decided to take this supplement. Within 6 weeks of taking very low doses of prescription medicines and this supplement, my thyroid is in normal range and I no longer feel sluggish and tired all the time. I am on my second bottle and my hair has begun to grow back and I feel so much better overall. I will continue to use this product along with my prescription medicine because I like the way I'm feeling now."
★ ★ ★ ★ ★
"I always tested in normal ranges. I suffered from moodiness, unusual fatigue, and an inability to lose weight although I am fairly active. It did take almost a full two weeks to notice a difference. But it was a huge difference! This is a supplement that will remain a part of my daily regime."
★ ★ ★ ★ ★
"Within 3 days of taking this I started having more energy throughout the day. It's been 2 weeks and I've lost 5lbs without doing anything other than taking this supplement!!! I couldn't be happier with this product. Thank you!!!!"
★ ★ ★ ★ ★
"It has really helped me get my energy back and I feel a lot better. It took a couple weeks before I could tell a difference. But now, I can tell if I have forgotten to take it. Love this product."
Recommended For Daily Intake
For the best results, take 2 capsules a day, preferably 1 capsule in the morning and 1 capsule in the afternoon with a small amount of food. Our customers find that our capsules are the perfect size and texture for daily intake. Use consistently for best results.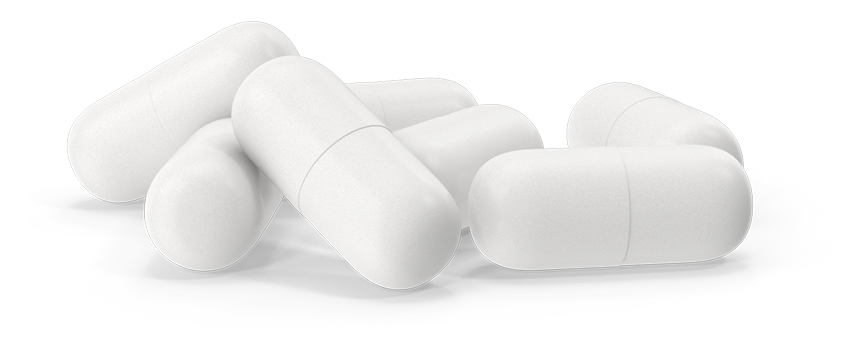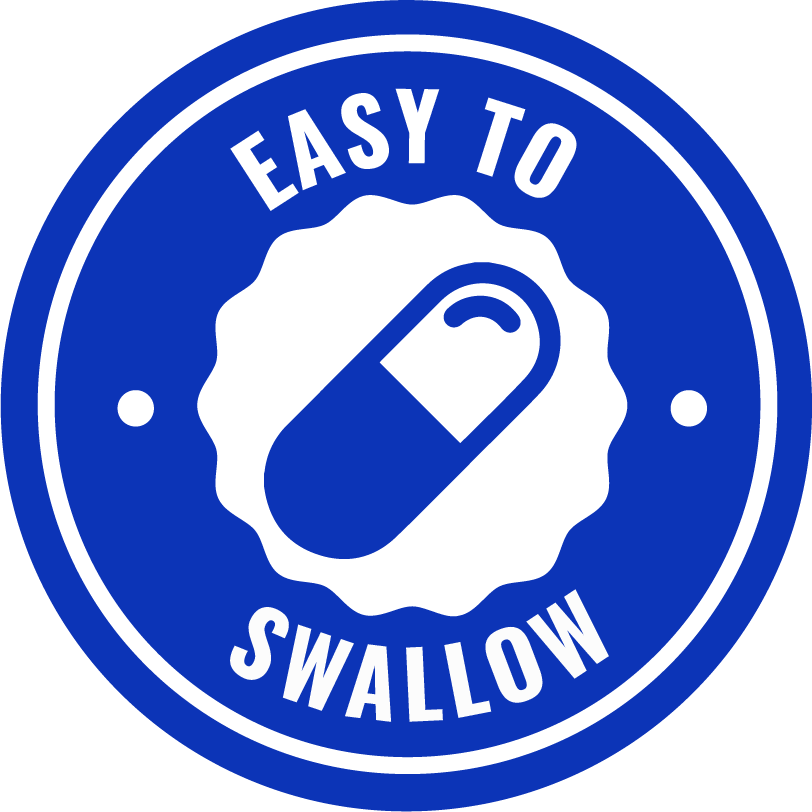 Safety is crucial: never exceed the recommended dose, and avoid using Thyroid Support alongside products high in iodine to stay safe. If you are pregnant, nursing, under 18, have a known medical condition or taking any kind of medication, it's essential to consult a physician before using this or any dietary supplement.
Different people react differently to supplements. While some notice results within a few days, on average it usually takes 2-3 weeks to see results.
While Thyroid Support is generally considered safe, we recommend consulting with a healthcare professional before taking this or any other supplement if you already have an existing medical condition.
100% Money-Back Guarantee
Your satisfaction is our priority. We offer a 100% no questions asked satisfaction guarantee valid for 60 days from your purchase date. If you're not completely satisfied with your 1 Body product, please reach out to our customer support team at help@1body.com to initiate a return request.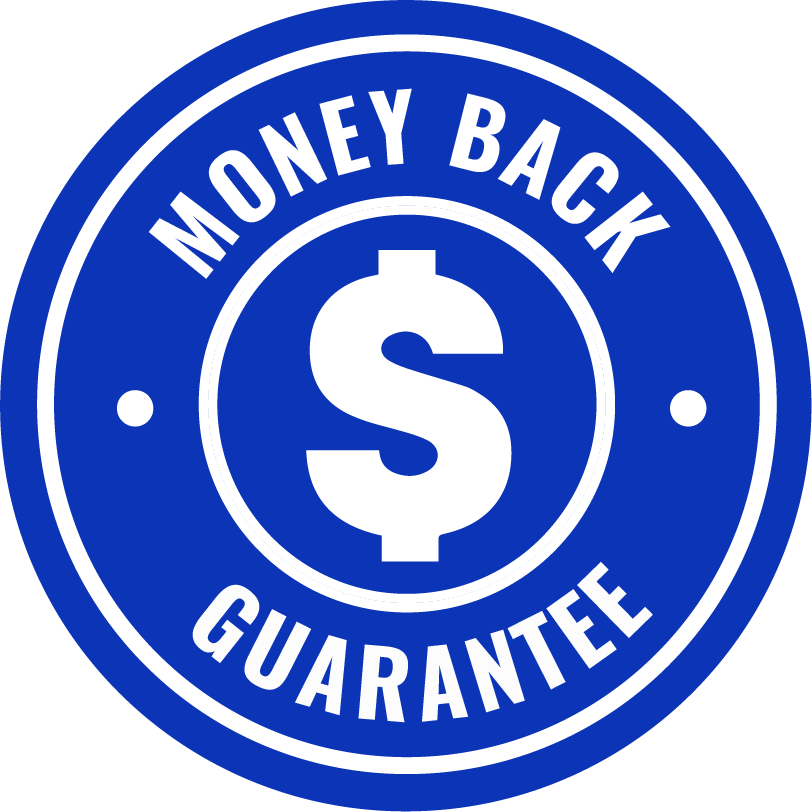 Leticia De Leon
(Thyroid Support Customer)
★ ★ ★ ★ ★
Stephanie Jones
(Thyroid Support Customer)
★ ★ ★ ★ ★
Andy
(Thyroid Support Customer)
★ ★ ★ ★ ★
Paige
(Thyroid Support Customer)
★ ★ ★ ★ ★
Susan Eason
(Thyroid Support Customer)
★ ★ ★ ★ ★
Victoria France
(Thyroid Support Customer)
★ ★ ★ ★ ★
Disclaimer: Please note that our products are dietary supplements designed to complement your nutritional intake. They are not intended to treat, cure, or prevent any disease. Always consult with a healthcare professional before adding any dietary supplement to your wellness routine.
✝This statement has not been evaluated by the Food and Drug Administration. This product is not intended to diagnose, treat, cure or prevent any disease.