How to Maintain Good Gut & Liver Health After A Holiday Feast
The holiday season may be merry and bright, but your gut probably doesn't think so! Holiday foods are delicious, nostalgic, and something to look forward to, but they're not always the healthiest choice. They're not supposed to be either. As the most wonderful time of the year approaches, here are some things you can do before and after your delicious celebratory meals to strengthen the gut and avoid after-dinner bloating, naps, and weight gain.
Holiday Food Hangovers: Why Do They Happen?
I don't think I've ever met someone who could resist second helpings and endless cookie snacking during the holidays. It's a celebration of family, community, and a year that is coming to the end -- what better way to celebrate than with a little overindulgence in your favorite foods? But, if you're like me, you probably face a gnarly holiday food hangover too. Acid reflux, bloating, heartburn, upset stomach, constipation, and fatigue are often paired with overeating, especially overeating fat and sugar-rich foods. These symptoms are caused by a couple of different bodily functions.
Firstly, stomach upset and pain can be caused by stretching the stomach. The average size of the adult stomach is about the size of a clenched fist. When empty, it can hold about 2.5 ounces of food and can expand though to hold about 1 quart. The stomach is fairly elastic and depending on your current eating habits, your stomach may be larger or smaller. During the holiday season when portion control is out of the question, however, you can fill your stomach beyond capacity which causes vomiting, stomach pain, and nausea.
Secondly, when you semi-reluctantly reach for another helping despite feeling your fullness, it overrides the hormones that tell us when to stop eating. We're able to override these hormones because fatty, sugary, and salty foods stimulate the production of dopamine, a "feel good" hormone. This process can disrupt your hormone balance and make it easier to overeat as the holiday season progresses. If you want to set yourself up for successful health-related New Years' resolutions, you may want to start a bit earlier by watching your portion control during the holidays.
Thirdly, blood sugar actually drops temporarily after a big meal in a process called reactive hypoglycemia. This drop causes grogginess and the dreaded after-dinner nap.
Lastly, and perhaps most importantly, we all know that too much of a good thing can be bad for us, and the same is true when it comes to food. Overeating "unhealthy" foods can have a number of negative consequences, including disrupting liver health and the gut microbiome. The liver is responsible for metabolizing fats, and when it is overloaded with unhealthy fats, it can't function properly. 
This can lead to a build-up of toxins in the body, which can damage organs and contribute to chronic diseases. Likewise, the gut microbiome is essential for good digestive health, and an imbalance of bacteria can lead to gastrointestinal problems. So, next time you're tempted to overeat, remember that it's not just your waistline that will suffer - your entire body will pay the price.
How to Avoid and Manage The Holiday Food Hangover
It's really not realistic or enjoyable to simply say "just don't eat your favorite foods during Thanksgiving" so we won't say it! We think that you should be able to enjoy your meal without feeling like you got hit by a bus afterward! We'll share some tips to help you avoid over-overeating and repair the gut afterward to help support your digestive system and get on with the rest of your holiday.
1. Go for the veggies first: Eagerness for the juicy slice of turkey or a giant scoop of macaroni and cheese is what kickstarts the overeating process. Instead of diving right in, start by slowly eating some vegetables like roasted Brussels sprouts or buttered sweet potato to help fill you up with high-fiber healthy carbohydrates. These high-fiber foods also act as prebiotics or "food" to healthy gut bacteria so they can continue to grow and thrive. It can also help the liver detoxify more effectively which may help prevent some of that post-holiday bloat.
2. Savor every bite: Mindful or intuitive eating is a method that helps us to tune back into those hunger and fullness hormones. When we eat like all the food will suddenly disappear in the next 2 minutes, we don't give our bodies enough time to adjust to our growing fullness. So savor every bite of food and enjoy it for all its festive deliciousness!
3. When it's too late, hydrate: Okay, so maybe you got ahead of yourself and took one-two many helpings. No shame! Here's what you need to do next. Right after a big dinner, leave plenty of time before you go in for a slice of pie. In that period, rehydrate and drink plenty of water. Not only will it help you to feel fuller so you don't overindulge again in sweets, but drinking water also helps to break down foods in the digestive tract so you don't get constipated or feel overly bloated. Ginger or herbal tea can also help to settle your stomach while boosting hydration.
4. Supplements can help! While there's no magic pill that will make all of our problems disappear, there are certain supplements that can help support our overall health. Probiotics, for example, are live bacteria that help keep our gut healthy. They can promote regularity, boost immunity, and even reduce inflammation. Liver support supplements, on the other hand, are designed to help the liver function more efficiently. They can help to detoxify the body, reduce fatigue, and improve digestion. So if you're looking for a way to give your health a boost, consider adding these supplements to your diet.
5. Add fermented foods to your holiday spread: A great way to support gut health without putting in extra work is to eat some fermented foods alongside your holiday staples! Eating foods like kefir, sauerkraut, kimchi, and natto which are high in healthy bacteria (probiotics) which can aid in digestion and support healthy gut bacteria growth. If you can't imagine your kimchi and gravy, try a kombucha mocktail instead!
6. Get moving: Try going for a walk around the block after dinner. This will help to get the blood flowing and may help to decrease gas pains, bloating, and constipation. Take a moment to look at holiday lights or enjoy the snowfall; after-dinner exercise can still be festive!
7. Avoid irritants: Certain foods and drinks are more irritating than others. For instance, alcohol (hello eggnog), dairy, tobacco, sugar, and caffeine can cause stomach upset, especially if you have an allergy. Keep these to a minimum or make healthy swaps like kombucha cocktails instead of rum shots!
8. Consume Antioxidants: Your body can combat the oxidative stress brought on by pollutants by eating a diet high in antioxidants. To achieve optimum health, "fuel your body with antioxidant-rich foods packed with vitamins A, C, E, and selenium. The largest concentrations of antioxidants may be found in foods like berries, fruits, nuts, chocolate, vegetables, spices, and beverages like one cup of green tea each day, according to experts.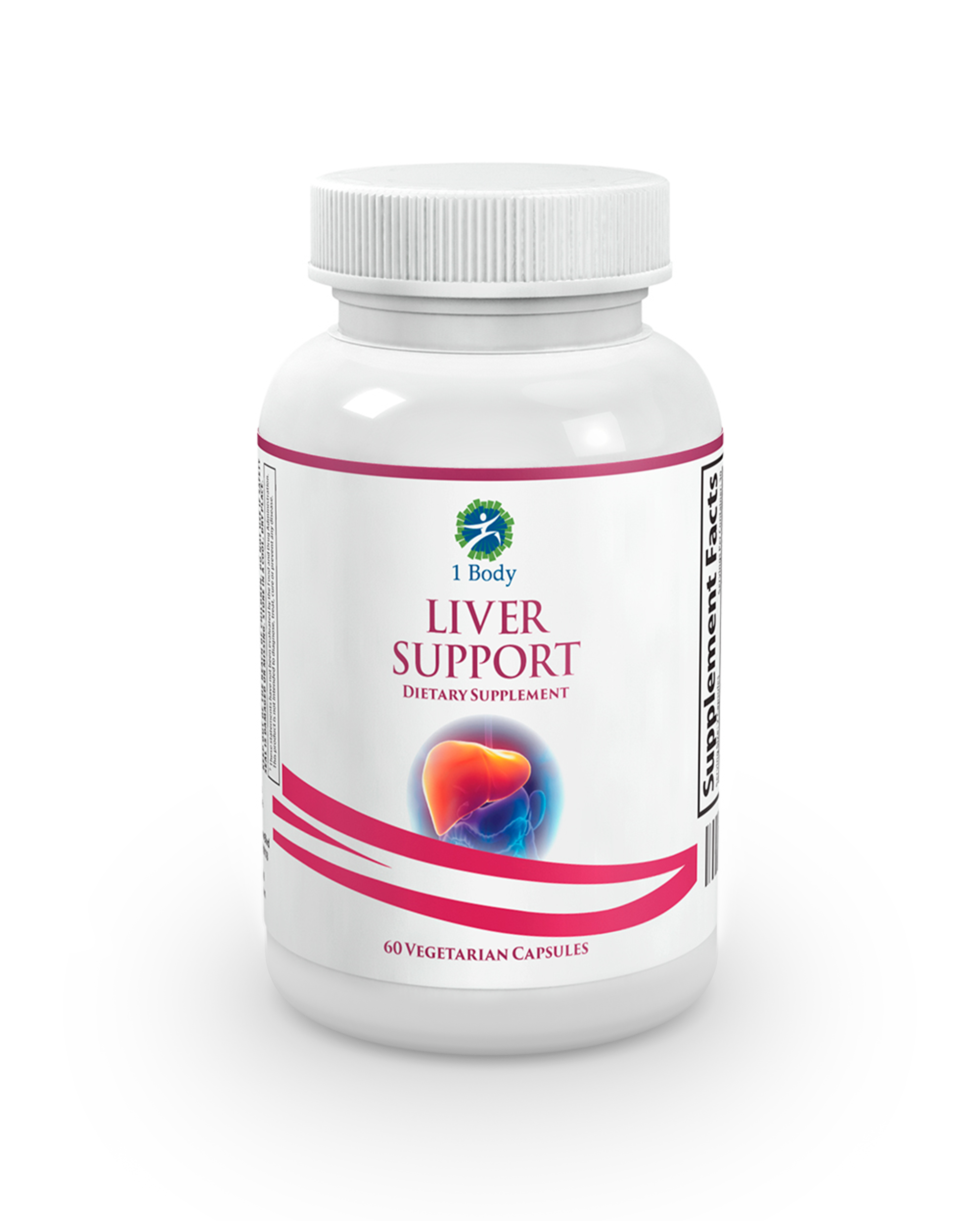 Experience More Energy and Vitality
The liver stores glycogen, which is converted to glucose for energy. When your liver is functioning optimally, you can enjoy more energy plus a more active lifestyle.
Improve Liver Function
Your liver is responsible for detoxifying and regenerating your body. Our formula supports the liver's natural ability to produce bile, break down harsh chemicals, and resist antibiotic damage.
Potent Formula
Unlike traditional milk thistle capsules, our formula combines milk thistle extract with 16 other natural ingredients, supporting your liver to function effectively.
Artichoke Leaf Extract
Known for its liver-protective properties, this botanical has been used in medicine since the 16th century.
Non-GMO & Vegetarian Friendly
Liver Support is produced in the USA in a cGMP-certified facility without dairy, eggs, wheat, gluten, soy, nuts, or seeds.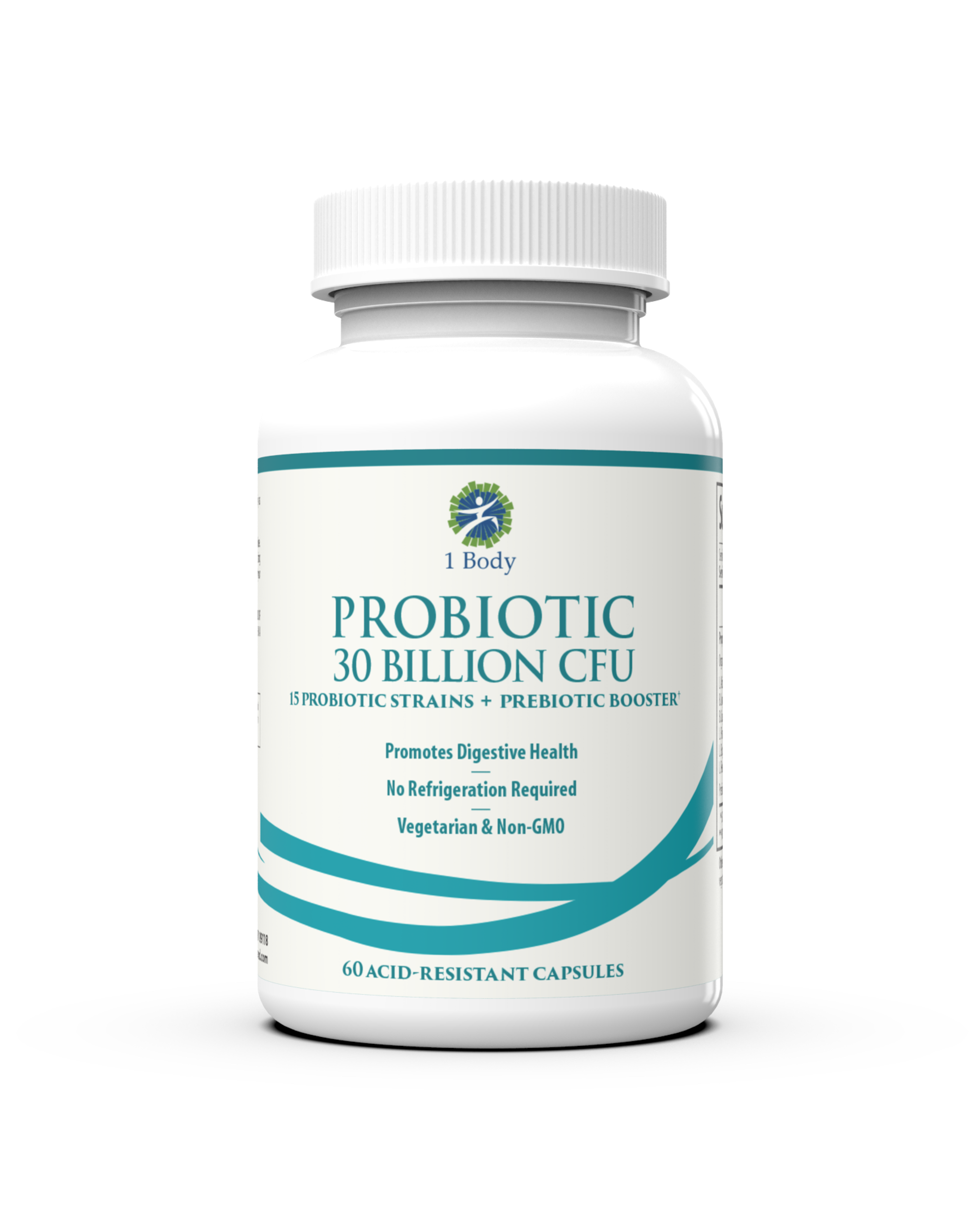 High Potency & Strain Diversity
Our formula has a whopping 30 billion CFU of 15 strains of the best probiotics, including Lactobacillus Reuteri, Lactobacillus Gasseri, & Lactobacillus Acidophilus.
Patented Vegetarian Acid Resistant Capsules
Specially designed to resist stomach acid and ensure the proper delivery of the probiotics & prebiotics to your intestinal tract.
Supports Immune System & Digestive Function
Since 80% of the immune system is in your gut, adding more good bacteria helps support a healthy bacterial balance in your digestive tract.
No Refrigeration is Necessary
Shelf-stable to maintain live probiotics & prebiotics at varying temperatures.