Enhance Your Mind With Brain Support Supplements

We've all been there. Waking up in a brain fog, groggy, unable to think clearly. We drink our coffee or tea but something still feels a bit off.
I wanted to get to the bottom of this and figure out a way to increase my mental clarity not only in the mornings but throughout my day as well. What I found was this wonderful world of nootropic supplements. What are nootropics, you may ask? 
Nootropics are natural brain-boosting supplements or drugs that have a beneficial effect on brain function, mental health, and have been shown to support brain health and ultimately boost our well-being. 
Many of these can boost memory, motivation, creativity, alertness, and general cognitive function. Nootropics may also reduce age-related declines in brain function. Sign me up!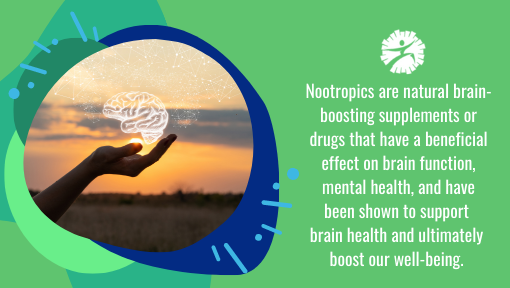 Here's a quick "too long, didn't read" breakdown if you'd prefer to get to the nuts and bolts without all the sciency stuff:
Adding Horsepower To Your Brain: Increasing brain power prevents brain fog and fatigue. It can also boost your brain's ability to focus and process information quickly.
Getting Those Synapses Firing: Better mental chemistry leads to enhanced memory, faster thinking, improved mood, and increased attention.
Rebuilding Stages: Brain Support will nourish your mind and can repair damaged brain tissue to ensure healthy brain function as you age.
O(xygen), You didn't Know?: Your brain needs oxygenated blood to thrive. Brain Support can increase blood flow to the brain to optimize neuro-nutrition delivery.
Batten Down The Hatches!: The brain supplement can eliminate toxins from the brain and prevents unhealthy structural changes that may cause brain degradation.
Brain Waves, Clear Mind Waves Back: The nootropic can increase alpha brain waves to help you stay relaxed, mindful, and creative.
Now that we're clear on what a nootropic is and the benefits of them. Let's dive a little deeper so we can have a better understanding of the brain health supplement Brain Support, the different vitamins in it, and the effects of each.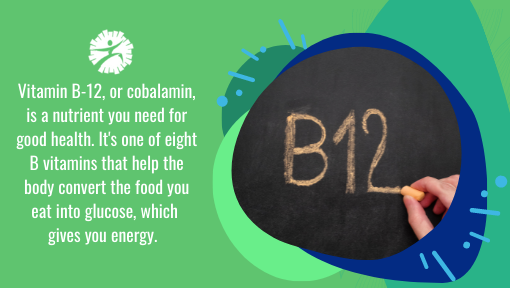 What's In This Supplement, Anyway?
Let's start with the powerhouse vitamins, B12 & B6.
Vitamin B-12

, or cobalamin, is a nutrient you need for good health. It's one of eight B vitamins that help the body convert the food you eat into glucose, which gives you energy.

Vitamin B6

is the kicker.
Here's a great list of benefits it may offer:
Improves mood and reduces symptoms of depression. This is partly because B6 is necessary for creating neurotransmitters that regulate emotions, including serotonin, dopamine, and gamma-aminobutyric acid (GABA)
Promotes brain health and reduces Alzheimer's risk. B6 can decrease high homocysteine blood levels that may increase the risk of Alzheimer's.
One study in 156 adults
with high homocysteine levels and mild cognitive impairment found that taking high doses of B6, B12, and folate (B9) decreased homocysteine and reduced wasting in some regions of the brain that are vulnerable to Alzheimer's.
Prevents clogged arteries and reduces heart attack risk. A randomized controlled trial in 158 healthy adults who had siblings with heart disease divided participants into two groups, one that received 250 mg of vitamin B6 and 5 mg of folic acid every day for two years and another that received a
placebo
. The group that took B6 and folic acid had lower homocysteine levels and less abnormal heart tests during exercise than the placebo group, reducing their risk of heart disease.Can aid in decreased chances of certain cancers and/or chronic conditions. The reason why B6 may help
prevent cancer
is unclear, but researchers suspect that it's related to its ability to fight inflammation.
Pretty fascinating stuff! While these studies have not been approved by the FDA, there is considerable evidence to believe this to be true.
Moving along, we have
L-Theanine.
L-theanine is an amino acid that occurs in black and green teas. People can also take L-theanine supplements. This is great news if you're already a tea drinker. If you prefer coffee, fret not! L-theanine may work well when paired with caffeine. Some
evidence
suggests that this combination helps boost cognitive performance and alertness. 
A 2016
review
reported that L-theanine may also increase alpha waves in the brain. This is important since alpha waves may contribute to a relaxed, yet alert, mental state. 
Sounds like bliss, doesn't it? I've done at-home trials with 1Body's Brain Support supplement
which includes L-theanine and what I found was not only did I experience a sense of relaxation and heightened alertness, but I also noticed this led to some other health benefits such as deeper and slower breathing, mental acuity, and reduced stress.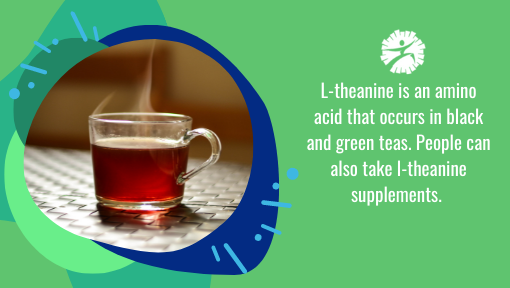 Sounds like bliss, doesn't it? I've done at-home trials with 1 Body's Brain Support supplement which includes L-theanine and what I found was not only did I experience a sense of relaxation and heightened alertness, but I also noticed this led to some other health benefits such as deeper and slower breathing, mental acuity, and reduced stress. 
Alpha GPC- A call over a two-way radio? NO! Alpha GPC is a natural choline compound found in the brain. Alpha-GPC can potentially reduce the risk of dementia caused by reduced blood flow to the brain (vascular dementia), Alzheimer disease, and stroke.
Lion's Mane Mushroom- Lion's Mane Mushroom? Sounds interesting. That's because it is! This edible mushroom, belonging to the tooth fungus group, is native to North America and has numerous benefits! Here are just a few:
It may be an enhancement for recovery from nervous system injuries. However, research has found that lion's mane mushroom extract may help speed recovery from these types of injuries by stimulating the growth and repair of nerve cells.

Reduces inflammation and oxidative stress. Research shows that lion's mane mushrooms contain powerful anti-inflammatory and antioxidant compounds that may help reduce the impact of these illnesses.

Boosts the immune system! While this area of research is still developing, the immune-boosting effects of lion's mane mushrooms are very promising.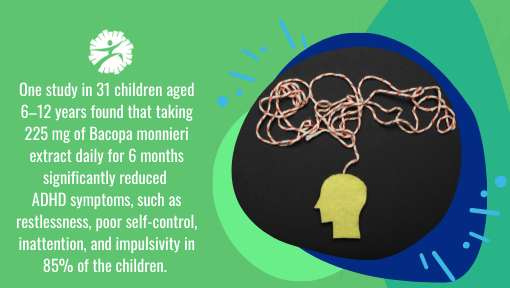 Bacopa monnieri
- ba-hoosie-whatsit? bacopa monnieri is actually an herb native to the wetlands of Southern and Eastern India, Australia, Europe, Africa, Asia, and North and Aouth America. Ahile it is a lovely plant, there's more to it than what meets the eye. Bacopa Monnieri has the potential to:
help reduce inflammation,
boost brain function
and
help decrease cognitive decline
. A
12-week study
in 46 healthy adults observed that taking 300 mg of
Bacopa Monnieri
daily significantly improved the speed of processing visual information, learning rate, and memory, compared with the placebo treatment.
Helps reduce symptoms related to ADHD.
One study
in 31 children aged 6–12 years found that taking 225 mg of
bacopa monnieri
extract daily for six months significantly reduced ADHD symptoms, such as restlessness, poor self-control, inattention, and impulsivity in 85% of the children. This really caught my attention! although i am not clinically diagnosed with ADHD, exhibit some characteristics related to it. Within a few weeks of taking
brain support
on a regular basis, I noticed a decrease in these symptoms. a much-welcomed relief!
Tyrosine- An amino acid with many functions with a vital role in the world of nootropics. It helps the body produce neurotransmitters that help nerve cells communicate. As we know, communication is paramount in numerous aspects, especially when it comes to brain cells speaking to each other in our brains!
Ginkgo Biloba- Commonly known as Ginkgo, it may be another major player in reducing symptoms of dementia. A review evaluated four studies in older adults and found a significant reduction in a spectrum of symptoms associated with dementia when ginkgo was used for 22–24 weeks.
Rhodiola rosea- This perennial flowering plant may look beautiful, but it could be an absolute powerhouse when it comes to brain function, helping to reduce mental and physical fatigue. In a study involving nursing students, rhodiola decreased both mental and physical fatigue after 42 days. The students took 364 mg daily of either rhodiola or a placebo at the start of their wakeful period, followed by up to 1 additional capsule within the following 4 hours. 
I know I suffer from mental and physical fatigue but nothing in comparison to what nurses must go through. If it's good enough for them, it's good enough for me!
Another beneficial supplement to pair with your Brain Support is:
Omega-3s.Omega-3s are one type of healthy fat that is important for several bodily functions. They're found in fatty fish, shellfish, and plant sources like walnuts and flaxseed. Omega-3 fatty acids are important for heart health and scientists are studying whether they may also benefit the brain. Fish oil is a well-known supplement that has been shown to help improve memory. 
This all sounds great, but are there any side effects when taking Brain Support?
Brain Support is an over the counter brain booster, made with high-quality raw ingredients. It is hormone, gluten, and soy-free. It is also humanely sourced and cruelty-free with ZERO added artificial sweeteners. 
*The only side effects that have been documented occur when taking prescription nootropics such as adderall or ritalin. Side effects may include increased blood pressure, blurred vision, and/or addiction.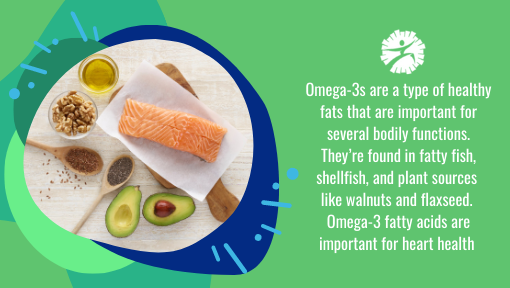 Of course, it is vitally important to seek medical advice before introducing any new memory supplements or dietary supplements into your diet.
If it wasn't for 1 Body Brain Support, I'm not sure I'd have the mental fortitude to write this blog. I love this nootropic and I think you will too.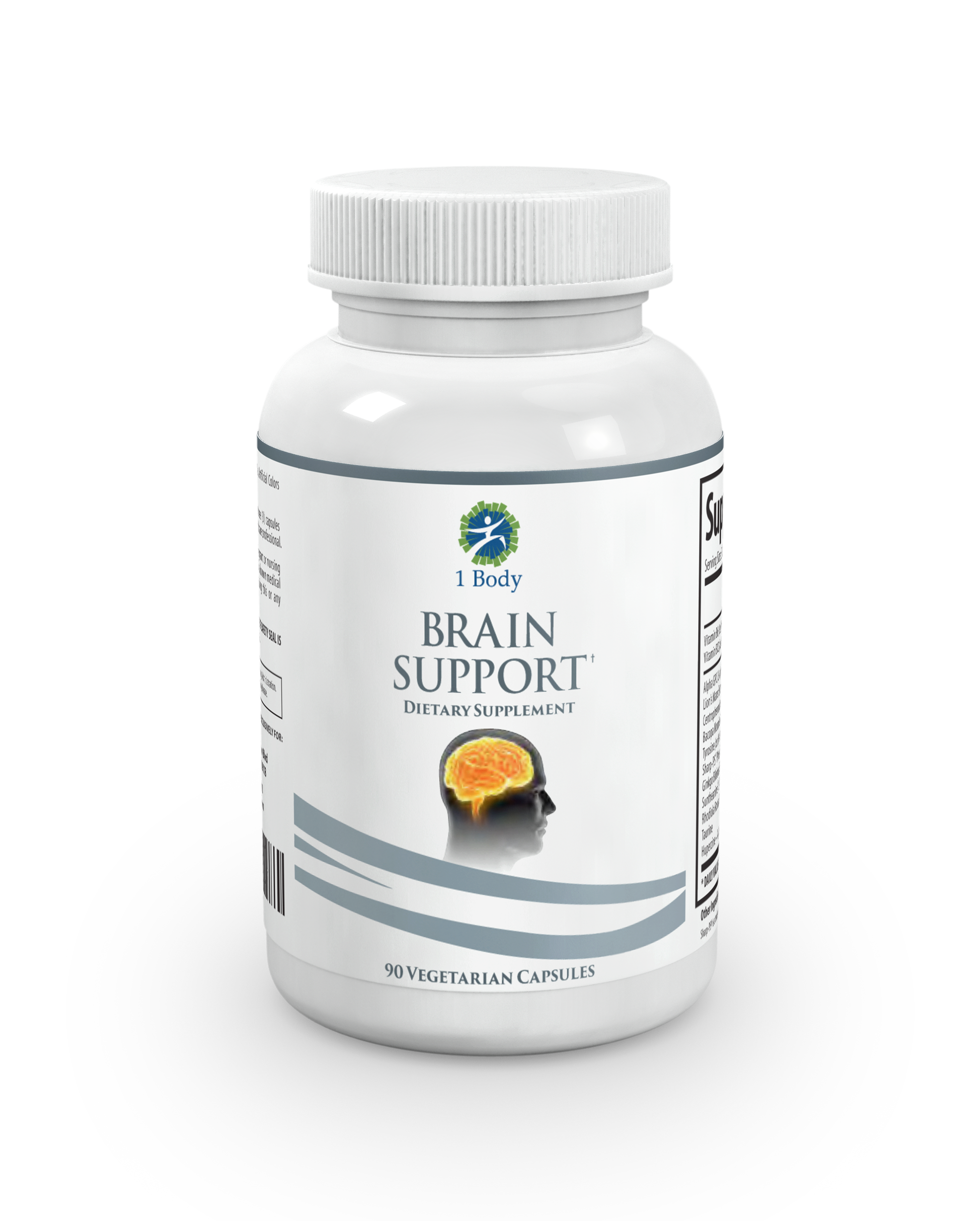 Brain Support
Support healthy brain function and peak mental performance

. Our formula contains Alpha GPC, Bacopa Monnieri, Ginkgo Biloba, Rhodiola Rosea, Huperzine A & more


Nourish your mind

 with brain supplements that promote better recall & memory retention to improve your communication skills, enhance learning & access to memories

We've included nutrition to elevate mood & reduce stress 

by supporting healthy serotonin & dopamine levels