8 Stretches to Relieve Lower Back and Joint Pain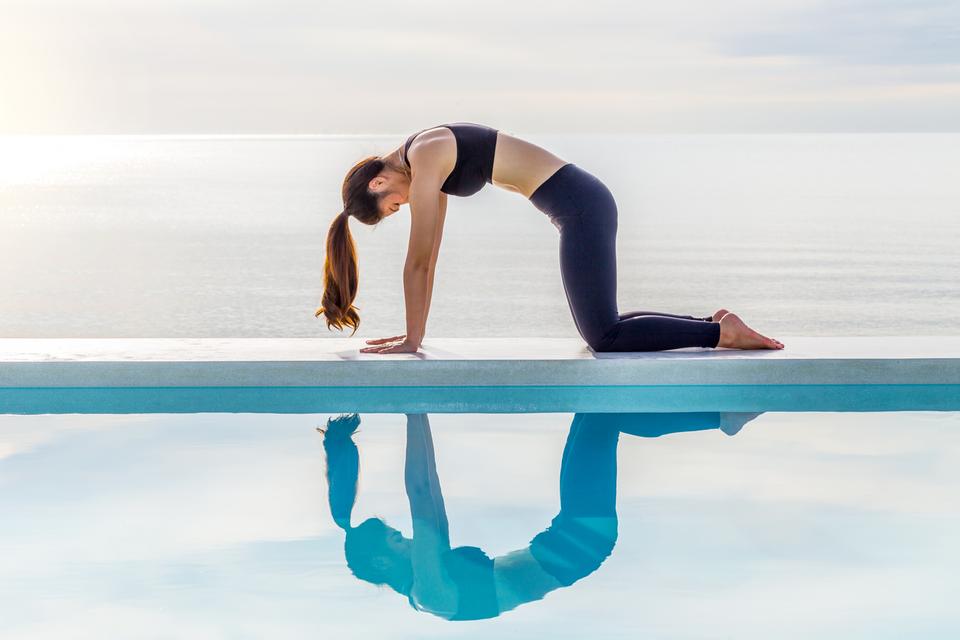 3. Cow Stretch
Get down on your hands and knees keeping your spine parallel to the floor. Gently arch your back downwards pushing your head up and your belly towards the floor. Hold and then reverse the move for the cat pose. Press your chin into your chest while you round your belly and arch your back upwards. Hold each pose for five seconds then switch.
4. Quad Stretch
Stand next to a wall with your hand on it for balance. Bend the knee of the opposite leg and reach back with the hand on the same side and grab your foot. Pull your knees together until they touch and press your hips forward  to complete the stretch. Hold the pose for 30 seconds and then switch legs.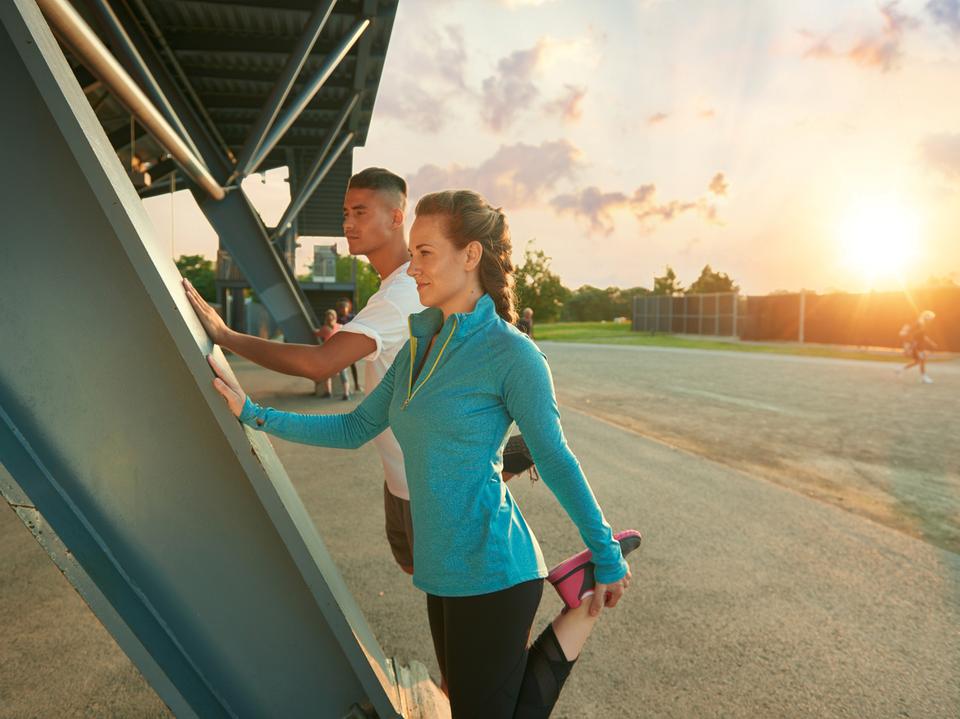 6. Gluteal Stretches
Lie down on your belly and let your head rest face down on your stacked palms as if you were going to take a nap. Your legs should be extended behind you with your feet pressed to the floor and toes pointing outward. Squeeze your buttocks together and hold for three seconds. Relax and repeat the stretch 12 times.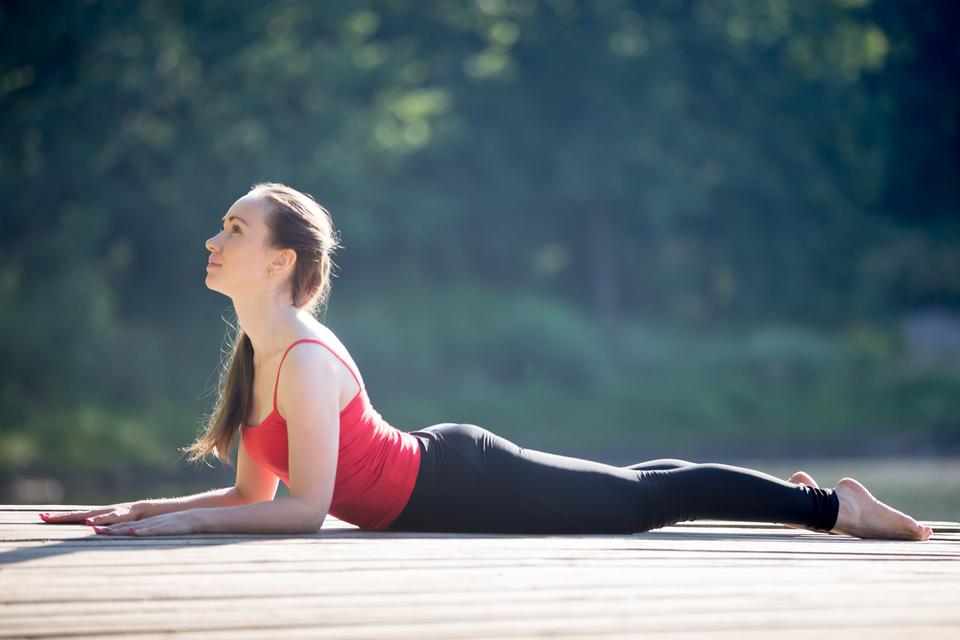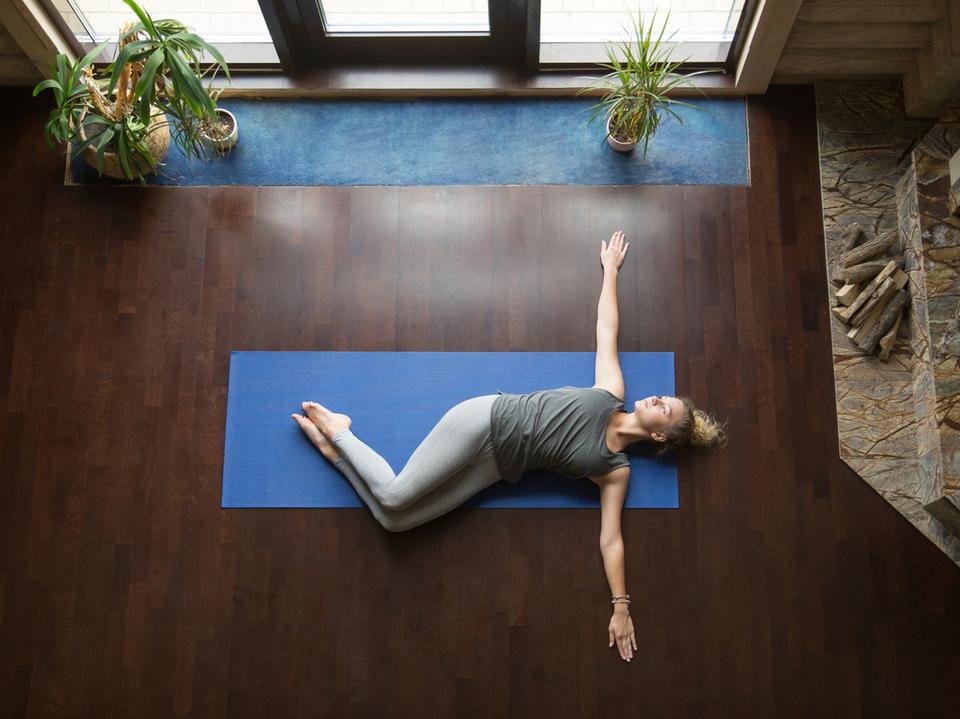 7. Low Back Twists
Lie on your back with your knees bent. Stretch your arms out on both sides with the palms pressing into the floor as if trying to form a lower case "t" with your body. Let your knees drop to one side and hold for 30 seconds then switch legs. If you have trouble getting your knees to the floor, prop a pillow under them to ease the strain.
Combine the right exercise plan with the right daily joint support supplement.
The 1 Body Joint Support supplement contains a precise blend of glucosamine, MSM, chondroitin, and ApresFlex, a clinically proven component to support joint health. A clinical study found ApresFlex can help to improve mobility in as little as five days.  
The combination of ingredients provides your body with the building blocks necessary to create healthy cartilage that support joints and improves elasticity. When combined with essential vitamins and minerals, 1 Body Joint Support can help you stay active, so these and other activities become easier.