20 Fun Activities to Boost Your Memory

It's no secret that most people experience a decline in cognitive health as they age.

Memory loss

is one of the unfortunate effects of this.But, we can take steps to prevent or slow memory loss and work to maintain and improve

brain health

. And this is beneficial at every age – who wouldn't love to have a sharper memory, whether you're 29 or 89?This blog post will discuss the factors that lead to
memory loss

and the lifestyle habits that help prevent it. We'll also share 20 fun activities to boost your memory!
What Causes Memory Loss as We Age?
Cognitive health is defined as our brain's ability to think, learn, and remember. As our body ages, our

brain power

tends to decline naturally. In fact, a research article from the

Postgraduate Medical Journal

states that the brain and its weight declines at a rate of approximately 5% per decade after age 40, with the rate of decline possibly increasing with age over age 70.

Some of the physiological factors that contribute to

cognitive decline

and potentially affect

memory loss

include: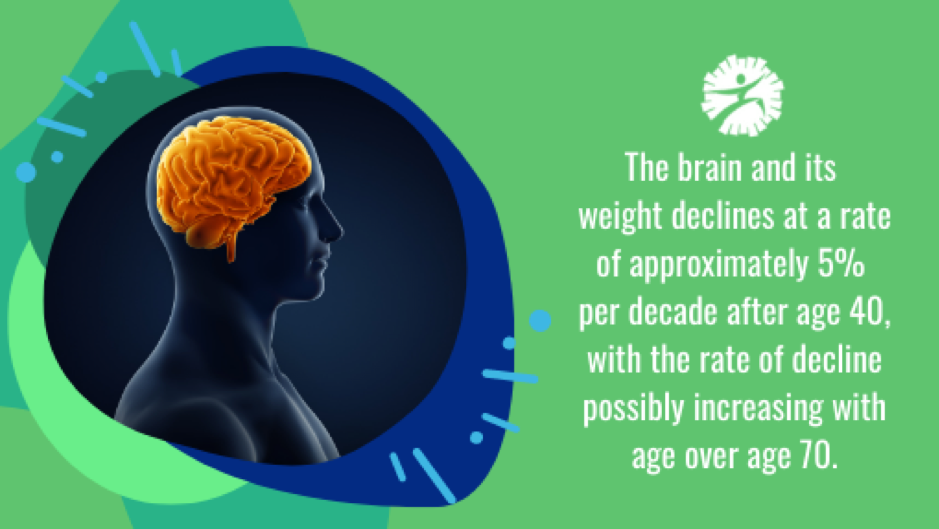 Reduced blood flow and oxygen to the brain

A decrease in dendritic synapses or loss of synaptic plasticity 

Declining levels of dopamine and serotonin

The brain shrinking in volume

Inflammation and oxidative stress
When it comes to memory loss, it's important to remember that some degree of forgetfulness is perfectly normal. For example, people of all ages can forget a person's name or where they put their car keys from time to time.
So, exercises and activities to improve memory can be helpful at any age - it's never too early to start!
Our memory is a function of our cognitive health and includes:
how we use our memory

the amount of information we're able to store

our ability to access that information

our ability to use that information effectively
Memory is vital to living a full and vibrant life. You want to be able to remember the directions to get to your favorite restaurant or recall the details of a loved one's wedding. 

While it may be unrealistic to hope to preserve every memory 100% as you age, memory loss becomes an issue when it interferes with your ability to complete necessary tasks, stay safe, and remain mentally healthy and active.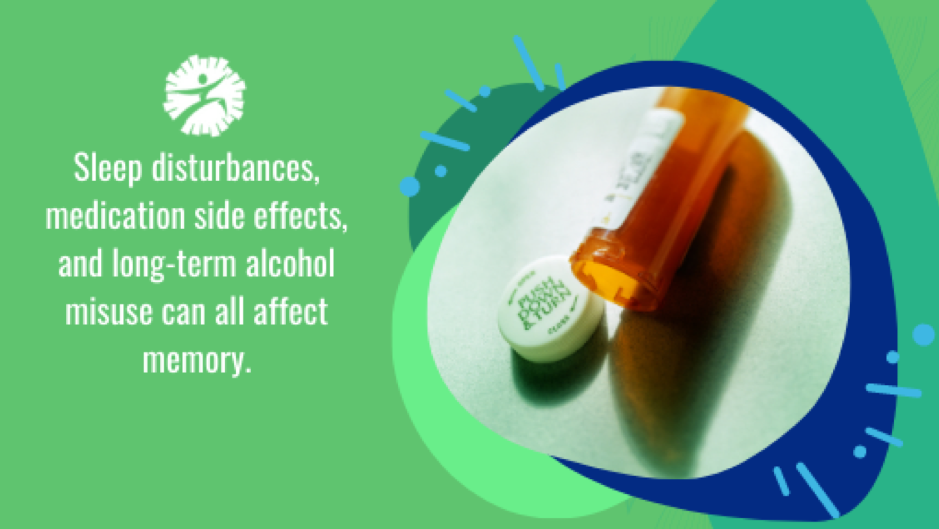 Causes of
Memory Loss
According to the Journal of the American Medical Association (JAMA), memory problems can have various root causes. These include
Endocrine conditions such as hypo/hyperthyroidism or hypo/hypercalcemia

Nutritional causes such as vitamin B12, folic acid, or thiamine

deficiency
Psychological conditions like depression or delirium due to medication

Brain tumors

or other structural lesions in the brain
Infections such as meningitis or encephalitis
Autoimmune conditions
Alzheimer's disease and other dementias
Other neurological and medical conditions
In addition, sleep disturbances, medication side effects, and long-term alcohol misuse can all affect memory.
As you can see, the list of factors that could cause or contribute to memory loss is quite lengthy. 
According to the
Mayo Clinic
, it's vital to visit a doctor or health professional early on if you're noticing symptoms of
memory loss
so you can get a prompt diagnosis. Knowing the underlying causes can help them recommend the best care, treatment, and options for you.
What Can We Do to Prevent Memory Loss and Improve Cognition?
Although some aspects of aging are out of our control, our lifestyle habits significantly impact cognitive function. So, this is good news because it means establishing healthy habits can dramatically benefit our physical and mental health. Here are a few things you should focus on to improve memory and cognitive function.
Exercise regularly
: Exercise releases growth hormones and endorphins that improve brain function. Aerobic exercise also increases blood flow and oxygen to the brain. The
CDC
recommends 150 minutes per week of moderate-intensity aerobic activity and two days a week of strength training for all major muscle groups.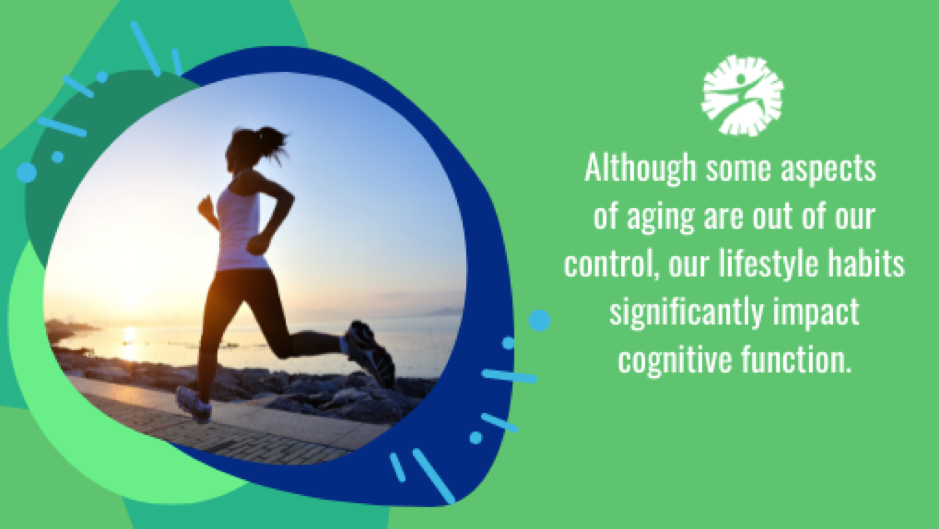 Maintain a

healthy diet

: Eat plenty of fruits, vegetables, and whole grains. Avoid processed foods high in sugar, unhealthy fats, and salt. It's essential to eat antioxidant-rich foods. In addition, consuming

fish and seafood

may be protective and reduce the risk of stroke.

Moderate alcohol intake

: Consume alcohol in moderation or not at all since alcohol misuse directly contributes to memory loss. Moderate

alcohol intake

for healthy adults is up to one drink a day for women and two drinks a day for men.

Get enough sleep

: Most people need between seven and nine hours of sleep each night. Lack of sleep can lead to irritability, anxiety, and depression – all of which can impact cognitive function and diminish memory function.

Manage stress

: Stressful life events can lead to forgetfulness and difficulty concentrating. Managing stress through relaxation techniques like yoga, meditation, tai chi, or deep breathing exercises can help improve memory and cognitive function.

Stay mentally and socially active

: Engage in mentally stimulating activities like puzzles, reading, playing games, and learning new things. Also, be sure you join groups and look for opportunities to interact with other people. You can sign up for a class, participate in a volunteer project, or regularly socialize with friends and family. Social interaction helps keep the brain active and engaged and boosts feel-good hormones.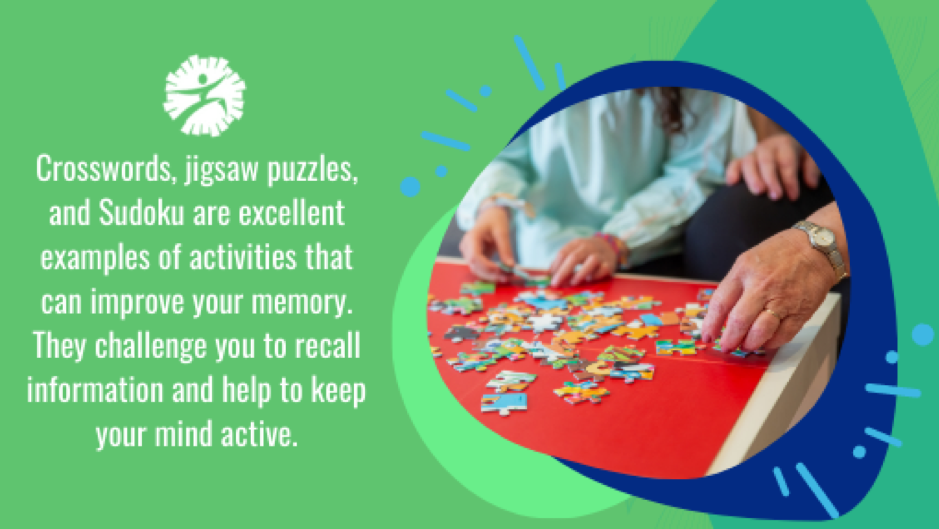 Fun Activities to
Boost Memory
Now, on to the fun! These activities will help boost your memory, enhance your cognitive skills, provide hours of enjoyment, and enrich your life. There are many engaging activities you can do alone and with others. We're going to start talking about some games you may be familiar with, but the rest of this list includes mental exercises and activities that you may not have considered as being beneficial memory boosters.

Puzzles.

Crosswords, jigsaw puzzles, and Sudoku are excellent examples of activities that can improve your memory. They challenge you to recall information and help to keep your mind active. Research has shown that

crossword puzzle

participation resulted in delayed onset of memory decline in persons who developed dementia in the Bronx Aging Study.
Card Games

Playing cards is a great way to socialize while giving your brain a workout. You can play many different games, such as bridge, gin rummy, and go fish, to improve your memory and retention. You can even play memory games and solitaire by yourself.

Scrabble

This classic board game is not only fun to play with a group, but it also helps improve your memory and vocabulary. So the next time you're looking for a game to play with friends or family, consider Scrabble!

Board Games

Board games require you to focus on the game and remember the different pieces and how they move around the board. Some games also utilize strategy and have different rules to remember. Popular board games that help improve memory include chess, checkers, Trivial Pursuit, and monopoly.

Recall

Test your ability to remember a list of information, such as a grocery list, by recalling it after some time has passed. You can also do this exercise with images or objects. Start with something short and easy and work your way up to longer lists and more complex items.

Brainteasers

These puzzles are designed to challenge your brain and improve cognitive function. Popular brain teasers include the Rubik's Cube, 3D puzzles, word games, and cryptograms.

Math Problems

If math wasn't your favorite subject in school, never fear; you won't be graded on these problems. They're just for fun and have practical benefits too! From basic arithmetic to word problems, geometry, and more – you can find math problems in books, online, or even make up your own. 

Learn a New Language

Studies have shown that learning a new language can help improve memory. When you're learning a new language, you're constantly engaing your brain to memorize vocabulary and process new grammar and syntax rules.
Get Artistic.

Artistic activities not only help improve creativity, but they're great for reducing stress. When you're painting, sculpting, or drawing, you're often using both your left and right brain hemispheres, which can help to improve cognitive function.

Cook a Meal from Scratch.

This may seem like an odd one, but cooking a meal from scratch can actually be a great way to improve your memory. (And again, there's practical benefits to having a delicious meal to enjoy.) Cooking requires you to remember different ingredients, how to put them together, follow steps in order, and sometimes engage in problem-solving when things don't turn out as expected.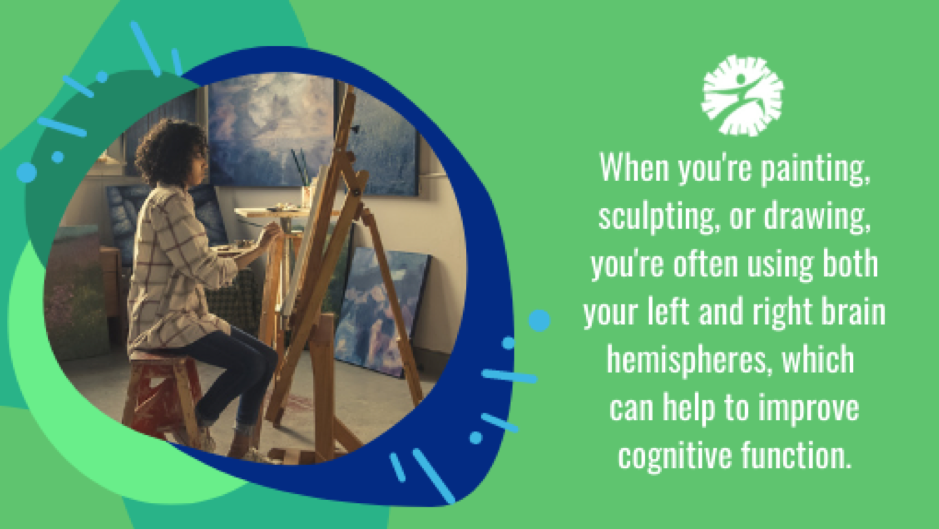 Play an Instrument or Join a Choir.

Playing a

musical instrument can help improve memory due to the amount of practice and memorization required. Like art, music also engages both hemispheres of the brain. In addition, playing with others in a band or orchestra can also help to improve socialization and memory.

Music

supports brain health at every age.

Take Up a New Hobby.

Hobbies are a great way to keep your mind active and engaged. They can be anything from stamp collecting to bird watching. The important thing is that it's something you enjoy doing and keeps your brain active. Also, trying something brand new will fire up more neural pathways and help you develop new skills.

Practice a New Sport or Form of Exercise.

Physical exercise not only helps improve your physical health, but it can also help improve your mental health. When you're active, your body releases endorphins which have been shown to boost cognitive function and memory. Golf, pickleball, bowling, Pilates, yoga, or dance are just a start when it comes to great options for physical activity

.
Read and Discuss.

There is a lot of information to consume these days. Whether you read print books or listen to audiobooks, reading is an excellent activity for your brain in and of itself. But when you discuss what you've read with someone else, it forces you to think about the concepts and ideas presented in the text to help improve retention.

Work With Your Hands.

Improve fine motor skills by taking up activities like knitting, crocheting, quilting, or woodworking. These activities not only help improve dexterity and hand-eye coordination but help you focus on pattern recognition and recall steps to a process.

Become a Video Gamer.

Computer-based or digital games may boost your skills in more ways than one – and keep you up to date on the latest trends. A study published in

Frontiers in Human Neuroscience

found that older adults who received 15 1-hour training sessions with a series of

video games

showed enhancements in visuospatial working memory, episodic memory, and short-term memory. Many apps and video games are specifically created to be brain training games.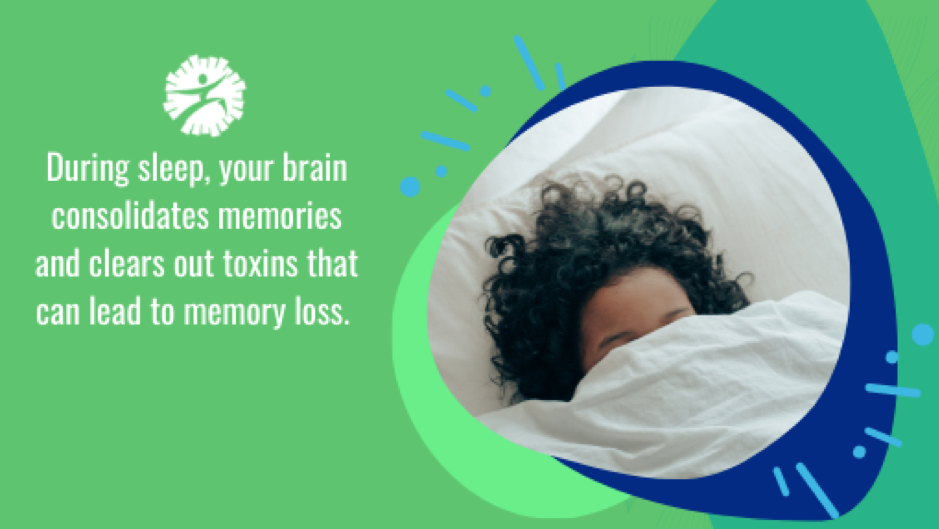 Become a Video Gamer.

Computer-based or digital games may boost your skills in more ways than one – and keep you up to date on the latest trends. A study published in

Frontiers in Human Neuroscience

found that older adults who received 15 1-hour training sessions with a series of

video games

showed enhancements in visuospatial working memory, episodic memory, and short-term memory. Many apps and video games are specifically created to be brain training games.

Get a Good Night's Sleep.

We've saved t

he best for last – sleep is one of the most fun activities out there, and it's exceptional for boosting your memory. Most people need around eight hours of sleep per night for optimal

cognitive function

. During sleep, your brain consolidates memories and clears out toxins that can lead to

memory loss

. So make sure you're getting enough shut-eye!



In Conclusion
In this blog post, we discussed the factors that cause memory loss as we age and lifestyle habits to help prevent it. We also shared a list of fun activities and brain exercises that are good for your memory. Whether you're looking for ways to keep your mind active or want some ideas for new hobbies, these activities will help you stay sharp and improve your overall well-being!The important thing is to find what works for you and to have fun with it! Also, consider taking an expertly formulated supplement to provide your body with the nutrition it needs to keep your brain operating at its peak.Research suggests antioxidant supplements such as ginkgo Biloba can aid cognitive function. In addition, vitamins like B6 and B12 can help maintain healthy nerve cells and nerve function. As we stated above, B12 deficiency can cause memory loss.Lion's mane mushroom (Hericium erinaceus) has been used for many years in Traditional Chinese Medicine. The mushroom contains various bioactive compounds, including β-glucan polysaccharides that potentially have neuroprotective and neuroregenerative properties.These are just a few of the ten ingredients found in 1 Body Brain Support. This supplement is non-GMO, 100% vegan, and has been third-party tested and CGMP verified. Capsules are hormone, soy, and gluten-free.1 Body Brain Support containsVitamin B12Vitamin B6Ginkgo BilobaTyrosineL-TheanineRhodiola RoseaHuperzine-AAlpha GPCLion's Mane MushroomBacopa Monnieri